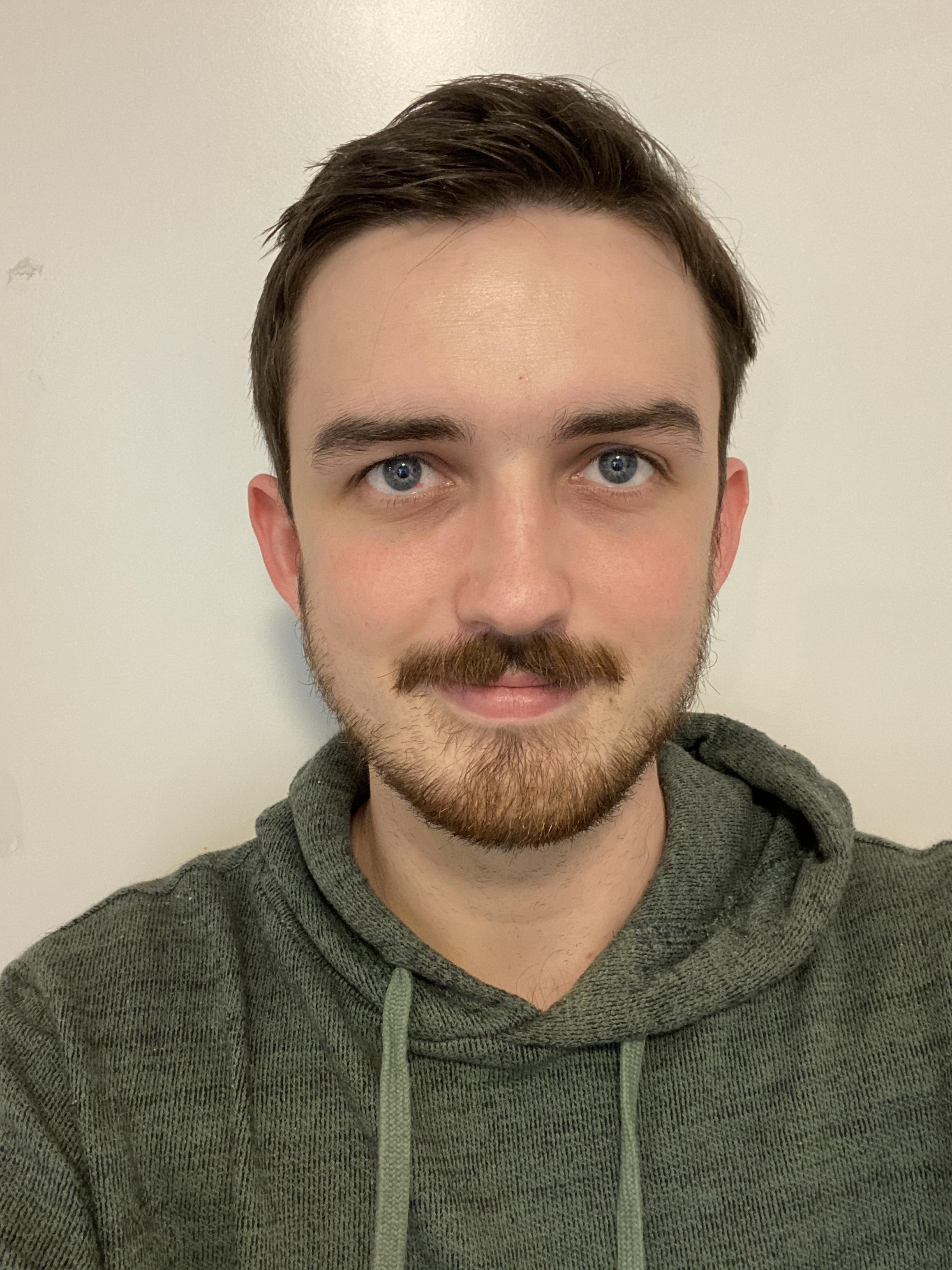 René Schäfer
Research Assistant
Room 2209
This email address is being protected from spambots. You need JavaScript enabled to view it.
+49 241 80-21067

My name is René and I joined the Media Computing group in late 2020 as a Research Assistant. Currently, my main focus is on textile interfaces (see our RIME project).
Additionally, I am fascinated by dark patterns and started researching how we can deal with such malicious designs on the user's side.
Research Projects
Administrative Role
I am the i10 librarian. This includes maintaining the software for labeling books, maintaining publications, maintaining the CHI rankings page, and keeping the Hochschulbibliothek up to date. More information can be found on the Librarian page.

Additionally, I took over the coordination of our Fab Lab from Marcel Lahaye.
Student Assistants
Teaching
Thesis Supervisions
I am looking for students who want do their theses in either Textile Interfaces or Dark Patterns.
Currently, I cannot supervise additional theses.
Current supervisions: *
| Name | Title | Type | Year |
| --- | --- | --- | --- |
| Viola Graf* | Designing a Modular Browser Extension for Visual Countermeasures Against Dark Patterns | Bachelor's Thesis | Winter 2023 |
| Moritz Failing* | Exploring the Effect of Bright Patterns on Dark Pattern Perception | Master's Thesis, co-supervised with Sarah Sahabi | Winter 2023 |
| Nele Zielke* | Exploring Dark Pattern Research within SIGCHI Conferences: A Systematic Literature Review and Meta-Analysis | Bachelor's Thesis | Winter 2023 |
| Kerem Yavuz* | Digital Natives' Dilemma: How Gen Z Perceives Deceptive Designs | Bachelor's Thesis | Winter 2023 |
| Kevin Fiedler* | Exploring Game Mechanics for the Design of Dark Pattern Learning Games | Master's Thesis | Winter 2023 |
| Florian Plümäkers* | Creating Data Sets for Dark Patterns on the Web using Systematic Run-Throughs | Bachelor's Thesis | Summer 2023 |
| Lukas Gruler* | Unconscious and Gradual Interventions: Mitigating Excessive Usage of Infinite Scrolling Apps Featuring Short-Form Videos | Master's Thesis, 2nd supervision | Summer 2023 |
| Dustin Schneider* | Position Tracking of Magnetic Dipoles Using a Modular AMR Sensor Grid | Master's Thesis | Winter 2022 |
| Sarah Sahabi |  Prevalent Dark Patterns​: Investigating Children's Mental Models of Malicious Designs | Master's Thesis | Winter 2022 |
| Paul Preuschoff | Designing Countermeasures Against Dark Pattern in User Interfaces | Master's Thesis | Winter 2022 |
| Paul Nitzke | An Intelligent Assistant for Annotating Data in a Learning Analytics Dashboard | Bachelor's Thesis, 2nd supervision | Winter 2022 |
| Elisabeth Buttkus |  Measuring Perceived Haptic Similarities Between Textile Icons | Bachelor's Thesis, co-supervised with Oliver Nowak | Winter 2022 |
| Julia Reim |  Investigating Peripheral Feedback for Sitting Posture Guidance | Master's Thesis | Summer 2022 |
| Ulyana Lavnikevich |  Investigating Modalities for Supplemental Notifications in Online Presentations via a Wrist-Worn Device | Bachelor's Thesis | Summer 2022 |
| Laura Drescher-Manaa |  Designing a Magnetic Field Sensor Grid for 2D Mid-air Gesture Recognition | Bachelor's Thesis | Summer 2022 |
| Friedrich Kriegsheim | Evaluation and Enhancement of Lecturers' User Experience in an eLearning Application | Bachelor's Thesis, 2nd supervision | Summer 2022 |
| Lovis Suchmann |  Textile Icons: Investigating Shape Properties to Improve Haptic Recognition | Master's Thesis, co-supervised with Oliver Nowak | Winter 2021 |
| Nikita Huber |  Avoiding Accidental Input: Evaluating Activation and Confirmation Techniques on Textile Sliders | Bachelor's Thesis, co-supervised with Oliver Nowak | Winter 2021 |
| Huy Dao |  Development of a Hand Detection on a Large-Area Textile Capacitive Pressure Sensor Matrix | Bachelor's Thesis | Summer 2021 |
| Mahsa Mansouri |  The Taxonomy of Indoor Home Interfaces | Bachelor's Thesis, co-supervised with Oliver Nowak | Summer 2021 |
| Michael Assad |  What would change if I used a different material? Exploring Visualisations of Dynamic Parameter-Based Adaptions in Collaborative Process Documentation for Makers | Bachelor's Thesis, co-supervised with Marcel Lahaye | Summer 2021 |
Publications