interactive. media. research.
Headed by Prof. Dr. Jan Borchers, we work in Human-Computer Interaction (HCI). Grounded in Computer Science, we develop and study new interaction theories, techniques, and systems in areas like personal digital fabrication and personal design, tangible, mobile, and wearable user interfaces, interactive textiles, multitouch tables and interactive surfaces, augmented reality, and visual coding environments. Our goal is to make the Brave New World of interactive technologies useful by making it usable. Since starting in October 2003, we have become one of Germany's best-published research groups at CHI, the premier international academic conference in the field.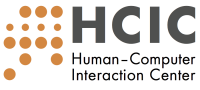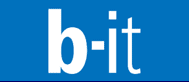 We're part of the Computer Science Department and the HCI Center at RWTH Aachen University, Germany's top-ranked University of Technology and one of Germany's Excellence Universities. Our group is an Endowed Chair of the German B-IT Foundation.


| | |
| --- | --- |
| FLApp, our mobile Future Lab Aachen App for iOS and Android that launched in 2017, takes you on a walking tour through Aachen's inner city. But instead of historical facts, you'll find out about the latest discoveries and inventions made by engineers and scientists at each location, some using Augmented Reality. | |
News & Events
This September, we are hosting the 'Dankeschöntag' with which the Protestant church of Aachen thanks its volunteers for their help throughout the year. Here a report of the day. (Aug 07, 2019)
For the press conference to announce the upcoming 150th anniversary of RWTH Aachen University, we created a 3D printed triangle based on a design by the RWTH Press and Communications Team that was revealed at the event. The object took about 26 hours to print, finishing live during the press conference. (Jul 15, 2019)

Left photo (from left to right): Senate Chair Professor Stefan Kowalewski, Rector Professor Ulrich Rüdiger, Chancellor Manfred Nettekoven, and Aachen City Mayor Marcel Philipp. Photos by Andreas Schmitter/RWTH Aachen University.
Three of our students Leon Wittwer, Rene Niewianda, and Christian Schmidt successfully graduated from Fab Academy. Congratulations! (Jul 15, 2019)
Flowboard, our learning platform for embedded programming, gets an article on the Arduino blog. (Jun 10, 2019)
Honorable Mention Award for our paper on Springlets at CHI 2019! This award goes to the top 5% of all submissions to CHI, and CHI is the top conference in our field. (Mar 15, 2019)
Interested in HCI?
---
Media Computing Group / Lehrstuhl Informatik 10 (Medieninformatik und Mensch–Computer–Interaktion) • Prof. Dr. Jan Borchers • RWTH Aachen University • Ahornstr. 55 • 2nd floor • Room 2208 • 52074 Aachen • Germany • +49 (0)241 80-21051 • Contact & Directions