interactive. media. research.
Our classes this Winter semester take place in person, with attendees wearing masks and instructors testing themselves daily. (Last updated Jan 24, 2023)
Headed by Prof. Dr. Jan Borchers, we work in Human-Computer Interaction (HCI). Grounded in Computer Science, we develop and study new interaction theories, techniques, and systems in areas like personal digital fabrication and personal design, tangible, mobile, and wearable user interfaces, interactive textiles, multitouch tables and interactive surfaces, augmented reality, interaction with AI, and visual coding environments. Our goal is to make the Brave New World of interactive technologies useful by making it usable. Since starting in October 2003, we have become one of Germany's best-published research groups at CHI, the premier international academic conference in the field.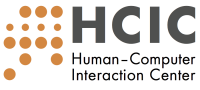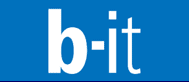 We're part of the Computer Science Department and the HCI Center at RWTH Aachen University, Germany's top-ranked University of Technology and one of Germany's Excellence Universities. Our group is an Endowed Chair of the German B-IT Foundation.


News & Events
Our position paper Eight Challenges of Future Electronics Toolkits (Draft PDF) was accepted to the Workshop Beyond Prototyping Boards:
Future Paradigms for Electronics Toolkits at ACM CHI'23. (Mar 6, 20203)
Three of our Late-Breaking Works have been accepted for presentation at ACM CHI'23. (Feb 27, 2023)
Our full paper "What's That Shape? Investigating Eyes-Free Recognition of Textile Icons" was accepted at ACM CHI'23. (Jan 16, 2023)
Prof. Jan Borchers' book Arduino in a Nutshell has been downloaded over 200,000 times! (Feb 17, 2023).
For CHI'23, the world's premier HCI conference, Prof. Jan Borchers is an Associate Chair for the Building Devices Subcommittee, a member of the Student Research Competition Jury, and a member of the Interactivity Jury. (Jan 24, 2023)
The first in-person Aachen Maker Meetup (#143!) after the pandemic took place with lots of participants, projects, and pizza. (Jan 18, 2023)
Our TOCHI journal paper on Anisma, a shape memory alloy prototyping toolkit developed in collaboration with the University of Auckland, is presented live at ACM UIST '22. (Oct 31, 2022)
This October, we had 3 children from the Helene-Wener Haus visiting our lab. After a tour, they created simple moving robots similar to this year's "Helle Köpfe" (Oct 11, 2022)
In our Multimodal Media Madness (M3) practical lab, our undergrads just wrapped up their 3-month PyBadge retro game programming projects. In particular, the featured project "Endless Nightmare" is pretty amazing. Check out their video trailer. The PyBadge is an embedded DIY retro gaming console from Adafruit. For performance, everything's coded in Arduino (C++) with Adafruit's Arcada library. Some installation instructions are in German, but Google Translate should do the trick. (Jul 11, 2022)
For this year's "Helle Köpfe", 15 children from the region visited our lab and built simple robots using vibration motors and paper cups. (May 30, 2022)
Our paper "Shaping Textile Sliders: An Evaluation of Form Factors and Tick Marks for Textile Sliders" was accepted at ACM CHI. (Apr 28, 2022)
A journal paper on Flowboard, our flow-based-programming tool to learn embedded coding, was just accepted for publication in ACM TOCHI. (Apr 20, 2022)
At this month's Aachen Maker Meetup, we are celebrating the 40th birthday of the Sinclair ZX Spectrum, the world's most successful home computer of the 80s after the C64 (Apr 20, 2022).
Usability for Everybody in 18 Minutes
Teaching Winter 2022/23
Designing Interactive Systems 1
iOS Application Development
FLApp

FLApp, our mobile Future Lab Aachen App for iOS and Android that launched in 2017, takes you on a walking tour through Aachen's inner city. But instead of historical facts, you'll find out about the latest discoveries and inventions made by engineers and scientists at each location, some using Augmented Reality.
---
Media Computing Group / Lehrstuhl Informatik 10 (Medieninformatik und Mensch–Computer–Interaktion) • Prof. Dr. Jan Borchers • RWTH Aachen University • Ahornstr. 55 • 2nd floor • Room 2208 • 52074 Aachen • Germany • +49 (0)241 80-21051 • Contact & Directions