interactive. media. research.
Headed by Prof. Dr. Jan Borchers, we work in Human-Computer Interaction (HCI). Grounded in Computer Science, we develop and study new interaction theories, techniques, and systems in areas like personal digital fabrication and personal design, tangible, mobile, and wearable user interfaces, interactive textiles, multitouch tables and interactive surfaces, augmented reality, and visual coding environments. Our goal is to make the Brave New World of interactive technologies useful by making it usable. Since starting in October 2003, we have become one of Germany's best-published research groups at CHI, the premier international academic conference in the field.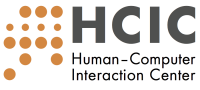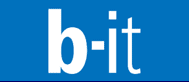 We're part of the Computer Science Department and the HCI Center at RWTH Aachen University, Germany's top-ranked University of Technology and one of Germany's Excellence Universities. Our group is an Endowed Chair of the German B-IT Foundation.


| | |
| --- | --- |
| FLApp, our mobile Future Lab Aachen App for iOS and Android launched in 2017, takes you on a walking tour through Aachen's inner city. But instead of historical facts, you'll find out about the latest discoveries and inventions made by engineers and scientists at each location, some using Augmented Reality. | |
News & Events
We are hosting the 'Dankeschöntag' for volunteers of the Protestant church of Aachen to thank the volunteers for their help. The event takes place in September. (Jul 18, 2019)
For the press conference to announce 150 years of RWTH Aachen, we created a 3D printed triangle based on the design by the RWTH Press and Communications Team which was revealed at the event. The object took about 26 hours to print and was partly printed before the event and then live during the press conference. (Jul 15, 2019)

Left photo from left to right: Senate Chair Professor Stefan Kowalewski, Rector Professor Ulrich Rüdiger, Chancellor Manfred Nettekoven, and Aachen City Mayor Marcel Philipp.
Photos by Andreas Schmitter/RWTH Aachen.
Three of our students Leon Wittwer, Rene Niewianda, and Christian Schmidt successfully graduated from the Fab Academy program. Congratulations! (Jul 15, 2019)
Flowboard, our learning platform for embedded programming, gets an article on the Arduino blog. (Jun 10, 2019)
Honorable Mention Award for our paper on Springlets at CHI 2019! This award goes to the top 5% of all submissions to CHI, and CHI is the top conference in our field. (Mar 15, 2019)
We're presenting three full papers, two late-breaking works, and two demos at ACM CHI, the top international research conference on Human-Computer Interaction this year. (Feb 22, 2019)
Our PhD student Christian Cherek will join Apple's development headquarters in Cupertino for a four-month internship this summer. He'll be working on core parts of macOS and its SDKs that he can't share too much about. Apparently, we have been able to bypass the heap of normal internship applications Apple gets because our past interns (like our former PhD students Eric Lee and Moritz Wittenhagen, and several of our MSc students) have impressed Apple's engineers so much with their skills. Congratulations Christian! (Feb 6, 2019)
We will host an exclusive Digital Fabrication Workshop for the 2019 ac2 startup competitors on Apr 2. (Feb 5, 2019)
We start Fab Academy 2019 today, teaching 3D printing and Personal Digital Fabrication again in a collaboration with the M.I.T. (Jan 16, 2019)
In 2018, our lab turned 15, and its founder Prof. Jan Borchers turned 50, all of which we celebrated on Fri, Nov 9, 2018 with a fast-paced, entertaining afternoon of talks and demos.

This email address is being protected from spambots. You need JavaScript enabled to view it.

required. (Nov 9, 2018)
Our TABULA research project has been selected as one of four flagship projects in the Tangible Learning Initiative of the German Ministry of Science and Education (BMBF). TABULA uses an original invention of our chair — graspable, physical "tangibles" that are tracked by a large, modern capacitive touch table display — to help student teams learn fundamental computer science concepts more easily together. The BMBF has organized a roadshow that travels to Munich, Bremen, Leipzig, and Aachen, with TABULA and three other core research demonstrators, plus many more exhibits and talks. The Aachen event will be held on Nov 19, 2018. The events are free, but registration is required. More photos. (Oct 23, 2018)


TABULA with its development team, and one of the panel discussions, at the first stop in Munich (Image credits: Jörg Koch)
Our open-source VisiCut software is at the center of an article about making printed circuit boards using just a lasercutter in the latest German MAKE Magazine 5/2018 (Oct 11, 2018).
Interested in HCI?
---
Media Computing Group / Lehrstuhl Informatik 10 (Medieninformatik und Mensch–Computer–Interaktion) • Prof. Dr. Jan Borchers • RWTH Aachen University • Ahornstr. 55 • 2nd floor • Room 2208 • 52074 Aachen • Germany • +49 (0)241 80-21051 • Contact & Directions