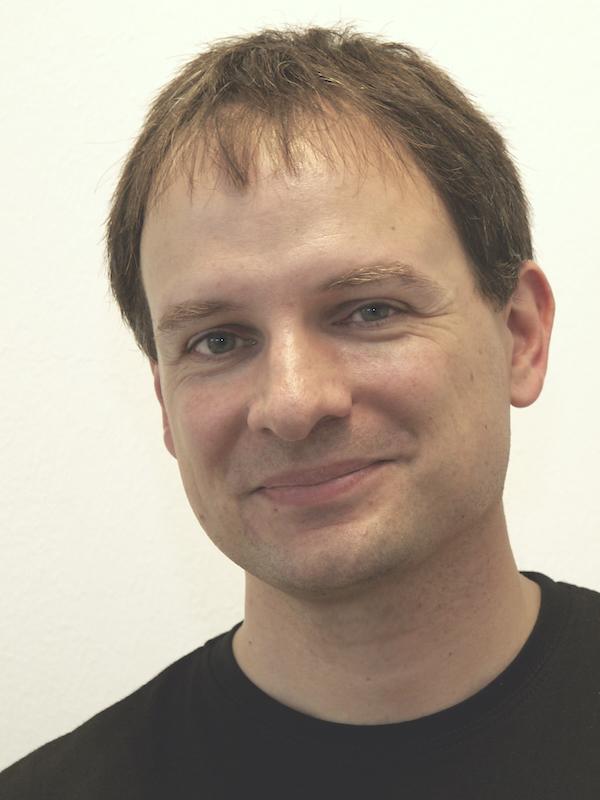 Prof. Dr. Jan Borchers
Head
Room 2207
This email address is being protected from spambots. You need JavaScript enabled to view it.
+49 241 80-21050
To set up a meeting, please see my basic schedule, then contact my administrator, Clarissa de Gavarelli.

Jan Borchers is full professor of computer science and head of the Media Computing Group, an endowed Chair in the Computer Science Department at RWTH Aachen University.
With his research group, he explores the field of human-computer interaction, with a particular interest in new user interfaces for soft robotics, 3D printing and personal fabrication, augmented reality, mobile, wearable, and tangible computing, interfaces for software development, and interactive guides and exhibits. In 2009, he opened Germany's first Fab Lab.
Jan established his group in 2003 and pioneered conducting modern HCI academic research and teaching in Germany [1]. It soon became a leading German lab in terms of archival publications at CHI, the top international conference in Human–Computer Interaction. Before joining RWTH, he held faculty positions at Stanford University and ETH Zurich, after receiving his PhD 'summa cum laude' in computer science from Darmstadt University of Technology in 2000. His PhD thesis, A Pattern Approach to Interaction Design, became the first book to bring the concept of design patterns to Human–Computer Interaction.
He is a member of ACM, SIGCHI, SIGCHI Germany, and GI, and introduced the Interactivity format to the CHI conference in 2005. He has also provided usability talks, trainings and consulting, as well as design, prototyping, and evaluation of user interfaces, for clients such as AirBus, Apple, ARD, Bayer, Children's Museum Boston, Daimler, Handelsblatt, OTIS, Scout24, TEDx, and Deutsche Telekom.
You can find him on Twitter at @borchers. For urgent matters, please contact his assistant, Clarissa de Gavarelli.
Publications
Selected Awards
Selected Talks
Die Goldenen Regeln benutzbarer Technik. Invited talk, Aachen Chamber of Commerce, Aug 10, 2023.
Die Renaissance der Hände: Intelligente Textilien und Möbel im Haus der Zukunft. Invited Talk, "Technik im Alltag 2030" Speaker Series, RWTH extern, Aachen, Jan 17, 2023.
Usability kompakt. Invited Talk, Chambers of Commerce NRW & Bavaria Meeting, Aachen, Sep 28, 2021. (

PDF

)
How To Make (Almost) Anything Usable. Recitation on usability for makers in the Fab Academy 2021 curriculum organized by MIT professor Neil Gershenfeld, May 3, 2021.
fightcorona.ac: The Aachen Initiative fighting COVID-19. Invited talk, Connective Cities Virtual Event, Deutsche Gesellschaft für Internationale Zusammenarbeit (GIZ), Oct 14, 2020.

(PDF)

Usability. Impulse Talk for SAP Development Team at RWTH Aachen University, Aachen, Sep 23, 2020 (Part 1).
Human–AI Interaction. Keynote, Inauguration Ceremony for Prof. Kay Schroeder, Zuyd Hogeschool, Heerlen, Feb 14, 2020.
Digitale Fabrikation: Rapid UX Prototyping im Fab Lab. Invited speaker, 20 Jahre Gründerregion, aula carolina, Aachen, Sep 24, 2019.
Best of CHI '19 for Makers. Aachen Maker Meetup, RWTH Aachen University, Aachen, Aug 21, 2019.
Communicating with Artificial Intelligence. Keynote, IEEE ProComm 2019, Aachen, Jul 25, 2019.
Greatest Hits & Misses: 10 Years of Aachen Maker Meetup. Keynote, Aachen Maker Meetup, Jul 17, 2019. (Video)
Personal Photonics: Neue Benutzerschnittstellen für Open Innovation mit Photonik-Werkzeugen. Invited BMBF Research Project Overview, Laser World of Photonics Congress, Munich, Jun 24, 2019.
Democratizing Hardware UX Prototyping. Invited Talk, Aachen Usability Meetup, Jun 18, 2019.
For Students
For Industry
Jan frequently works for clients in industry and government as usability consultant, speaker, and trainer.
Some Research Pointers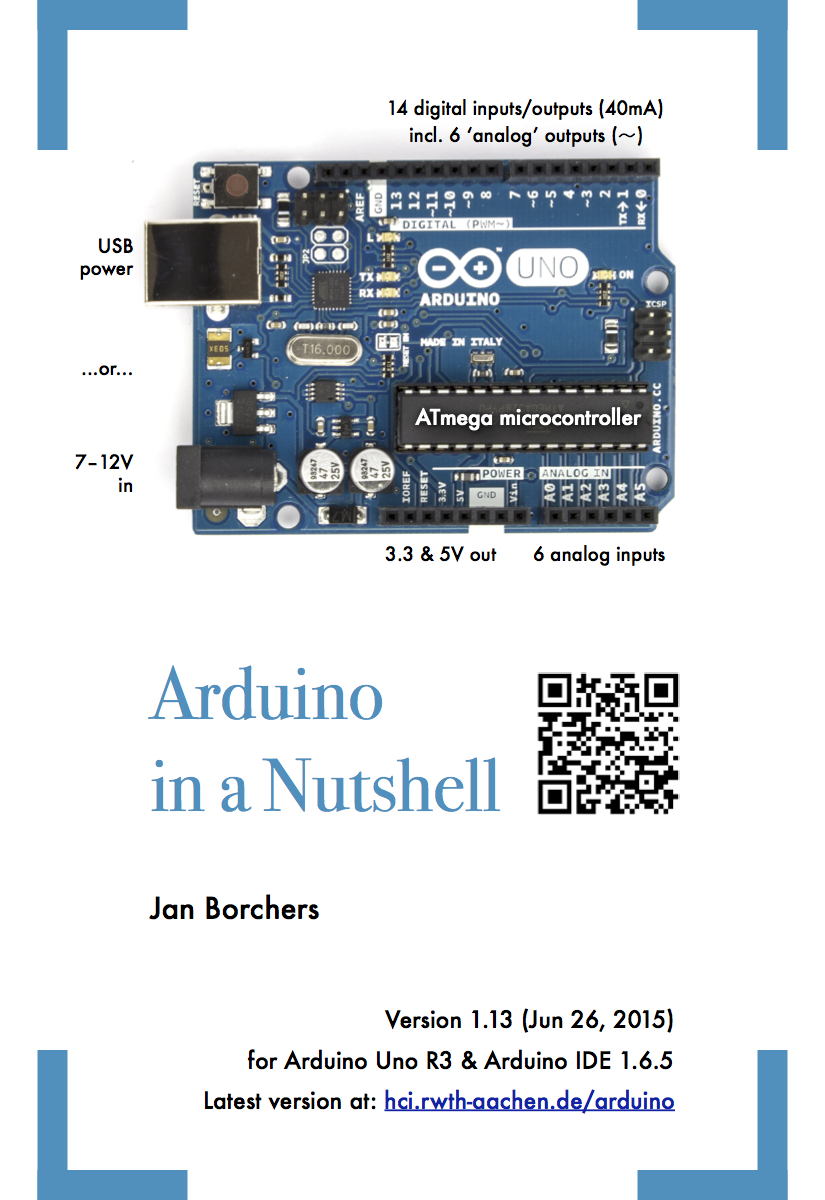 Useful Hacks
Administrative
Personal
Older information on Jan's Stanford homepage, from his time at Stanford University (2001–2003).