Mudpad: Fluid Haptics for Touch Surfaces
What is MudPad?
Our main objective is to explore the possibilities given by localized active haptic feedback on a touch surface.

Since the introduction of the iPhone touchscreens became very common and most people probably have used one by now. While using a touchscreen is often described as enjoyable due to direct interaction techniques, such screens also lack tactile feedback.

Over the last couple years a few mobile phones with tactile feedback were released. But as of yet they only provide feedback in a global manner applied to the whole screen. Recently, first prototypes with localized tactile texture displays were presented such as TeslaTouch by Olivier Bau et al. and also by companies such as Toshiba and Nokia.

With MudPad, we take a different approach and introduce a device which is able to give localized active haptic feedback by using magnetorheological (MR) fluid and an array of electromagnets to actuate the fluid. The fluid is "smart" because one of its properties - its viscosity - can be controlled by a magnetic field. MudPad is covered by a pouch filled with MR fluid.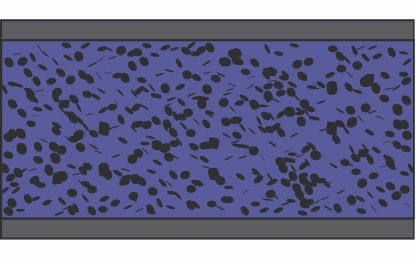 off state: free flowing particles

It consists of carbonyl iron powder dissolved in glycerin. The viscosity of this fluid, when in off state, depends on the percentage of iron powder but is generally rather low (comparable to oil). When it is exposed to a magnetic field it immediately turns stiff.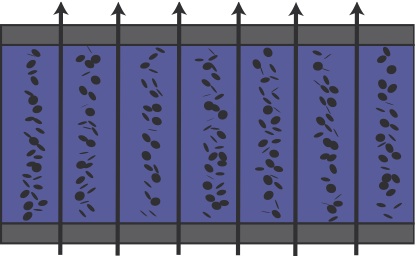 on state with aligned particles
The reaction time of the fluid is within 2ms thereby making it suitable for real-time interactions.

The current prototype is built on 84 electromagnets that are arranged in a 12x7 array. Each magnet can be controlled individually to create a tactile sensation at that specific location only.
Pictures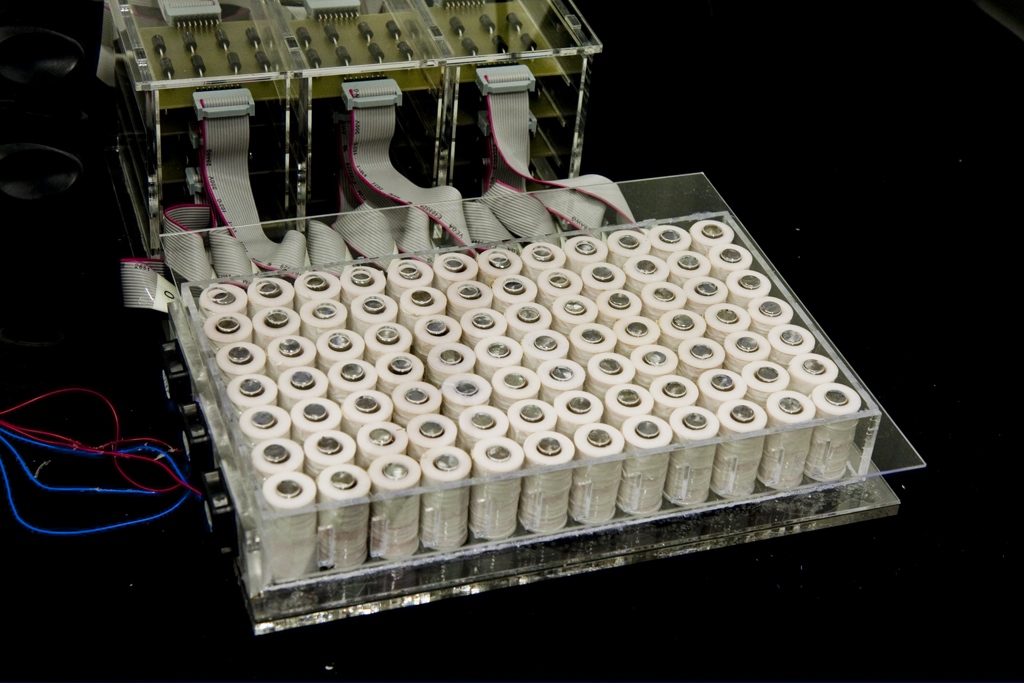 Array of electromagnets
People involved
Supervised by
Publications
Demonstrations
2010
Ars Electronica, Sep. 2-4, Linz, Austria.
UIST 2010. 23rd ACM Symposium on User Interface Software and Technology. Oct. 3-6, New York, NY, USA.