Usability
Talks—Training—Coaching
We frequently provide usability talks, training, and consulting, as well as design, prototyping, and evaluation of user interfaces, for clients such as AirBus, Apple, ARD, Bayer, Children's Museum Boston, Daimler, Handelsblatt, OTIS, Scout24, TEDx, and Telekom. Our lab offers facilities for
rapid hardware and software prototyping, including 3D printers, laser cutters, and PCB mills for device prototypes,
user evaluations, like a behind-the-screen user observation room, sub-mm gesture tracking, and eye tracking.
Mobile Apps
iOS and Android App Development
We develop your unusual and innovative apps with extraordinary usability! Some examples of our apps are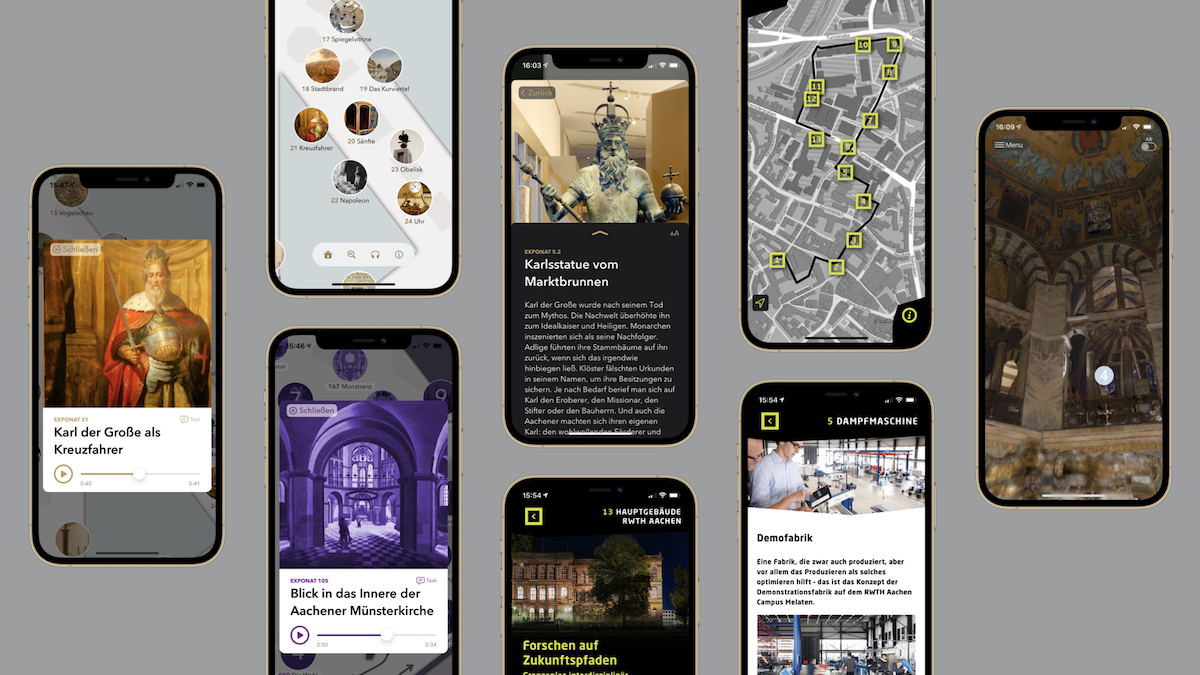 Teaching and Coaching
We offer short intensive workshops and courses on iOS development to clients in industry and academia, and can help with development of high-quality iOS apps. Whether you want to get started with iOS development in your company as part of a mobile strategy, introduce iOS classes to your curriculum, we can help with training, coaching, consulting, and development. We have extensive experience in teaching iOS development since the launch of the iOS SDK in 2008.
Exhibits
Interactive Exhibits
We have developed award-winning interactive exhibits for museums and public spaces. Our past clients include the German government at World EXPO 2010 Shanghai, the HOUSE OF MUSIC VIENNA, the Boston Children's Museum, and the City of Aachen.