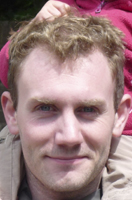 ---



I was a PhD student at Media Computing Group from September 2008 to December 2013.
I started working for Lufthansa in 2014 as an IT-Consultant.

I was conducting research on how to better capture the expressiveness of touch on a variety of interactive surfaces.

My project heritage can be found here (internal access only).



Research Projects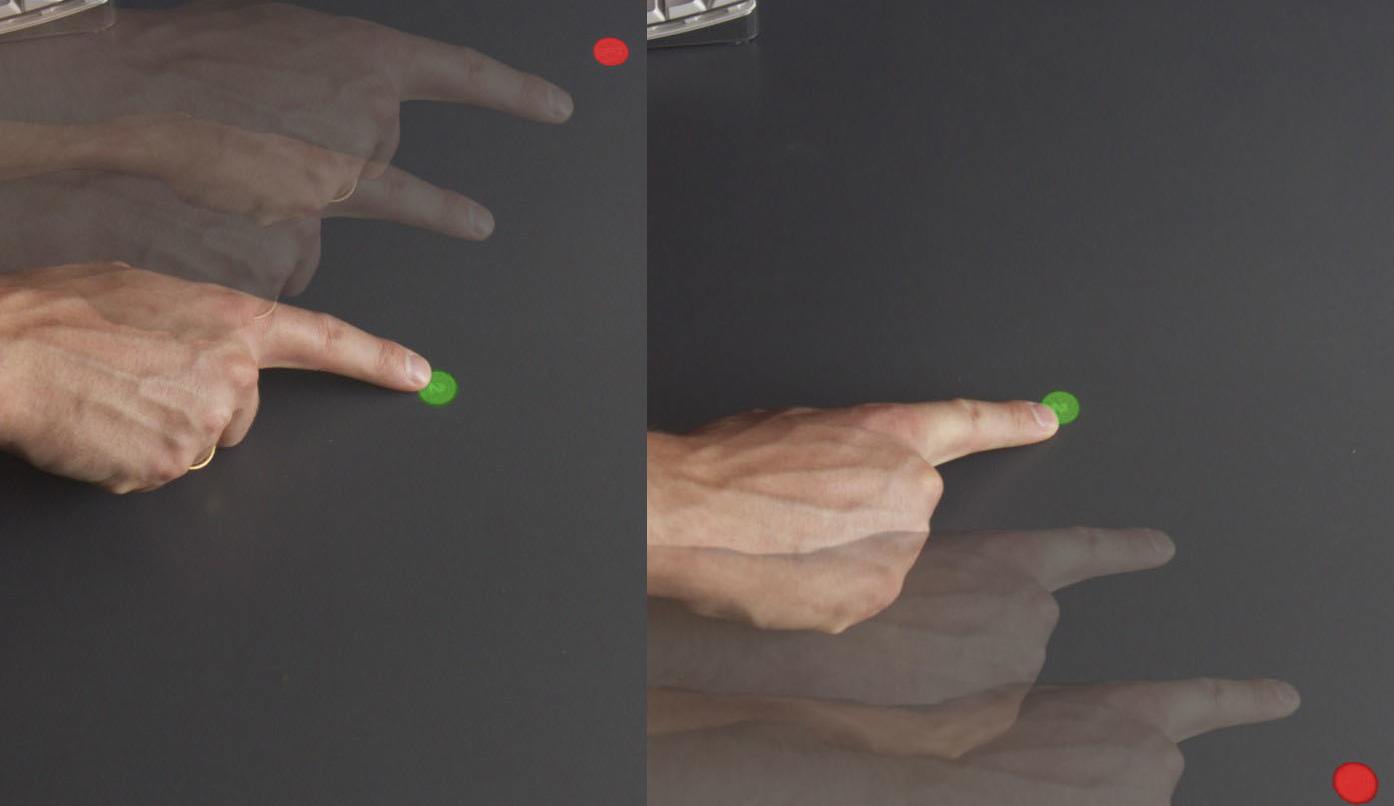 Touch interfaces provide great flexibility in designing an UI. However, the actual experience is often frustrating due to bad touch recognition. We saw that the relative location of the predecessor of a touch has a significant impact on the orientation and position of the touch ellipsis. We exploited this effect on an off-the-shelf touch display and showed that with only minimal preparation the touch accuracy of standard hardware can be improved allowing better recognition rates or more UI components on the same screen. (read more)
Note at CHI 2013.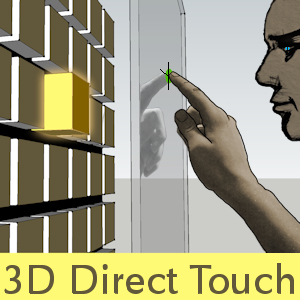 3D Displays can be controlled using direct manipulation. This, however, introduces problems as the "direct" notion means that our object should stick to our fingers during interaction. However, on a viewer-centric display, head movements will also translate the object. We compared different methods to cope with these constrains. (read more)
Full Paper at ITS 2012, workshop submission at CHI 2012.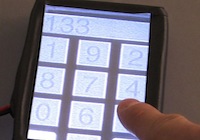 TaPS Widgets enable private spaces on Tabletops using a tangible widget. TaPS widgets do not need wearable hardware, scale well with additional users, require only low-cost hardware, and do not suffer from concurrent access conflicts. (read more)
Note at ITS 2011, alt.chi at CHI 2011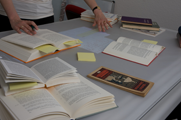 Hybrid documents ease text corpus analysis for literary scholars. Co-locating physical and digital media in one surface combines their advantages. (read more)
Full Paper at ITS 2010
Other Projects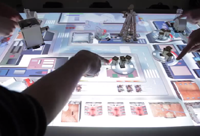 Tabletop Tower Defense is a student project that brings classical tower defense to interactive tables. The game combines physical interaction with tangible towers and multi-touch input. (read more)

Teaching activities
:

3rd Party Projects

Supervised Theses:
Ignacio Avellino (2013): A Framework for Inexpensive and Unobtrusive Tracking of Everyday Objects and Single-touch Detection
Norbert Dumont (2012): The Impact of Body Posture on Touchtable Accuracy
Christian Cherek (2012): Folio: Augmenting Books on Interactive Tabletops
Christian Corsten (2012): Co-Optjects: Instant User Interfaces Through Everyday Objects
Patrick Zimmer (2011): Touching Illusions - Exploring Techniques for Direct Touch Interaction on 3D Tabletop Displays
Torsten Sehy (2011): A Collaborative Learning Tool for Sorting Algorithms on Multitouch Tables
Ray Bohnenberger (2010): TaPS: Tangible Personal Spaces
Torsten Palm (2010): LookingThroughTime: Design Considerations for a History Augmented Tourist Handheld
Stephan Deininghaus (2010): An Interactive Surface for Literary Studies
Christian Köhler (2009): Using Mobile Phones for Sustainability in Domestic Environments

Publications