Haptic Vest and Haptic Toolkit

[Main Project Page] | [Haptic Vest 1] | [Haptic Vest 2]
---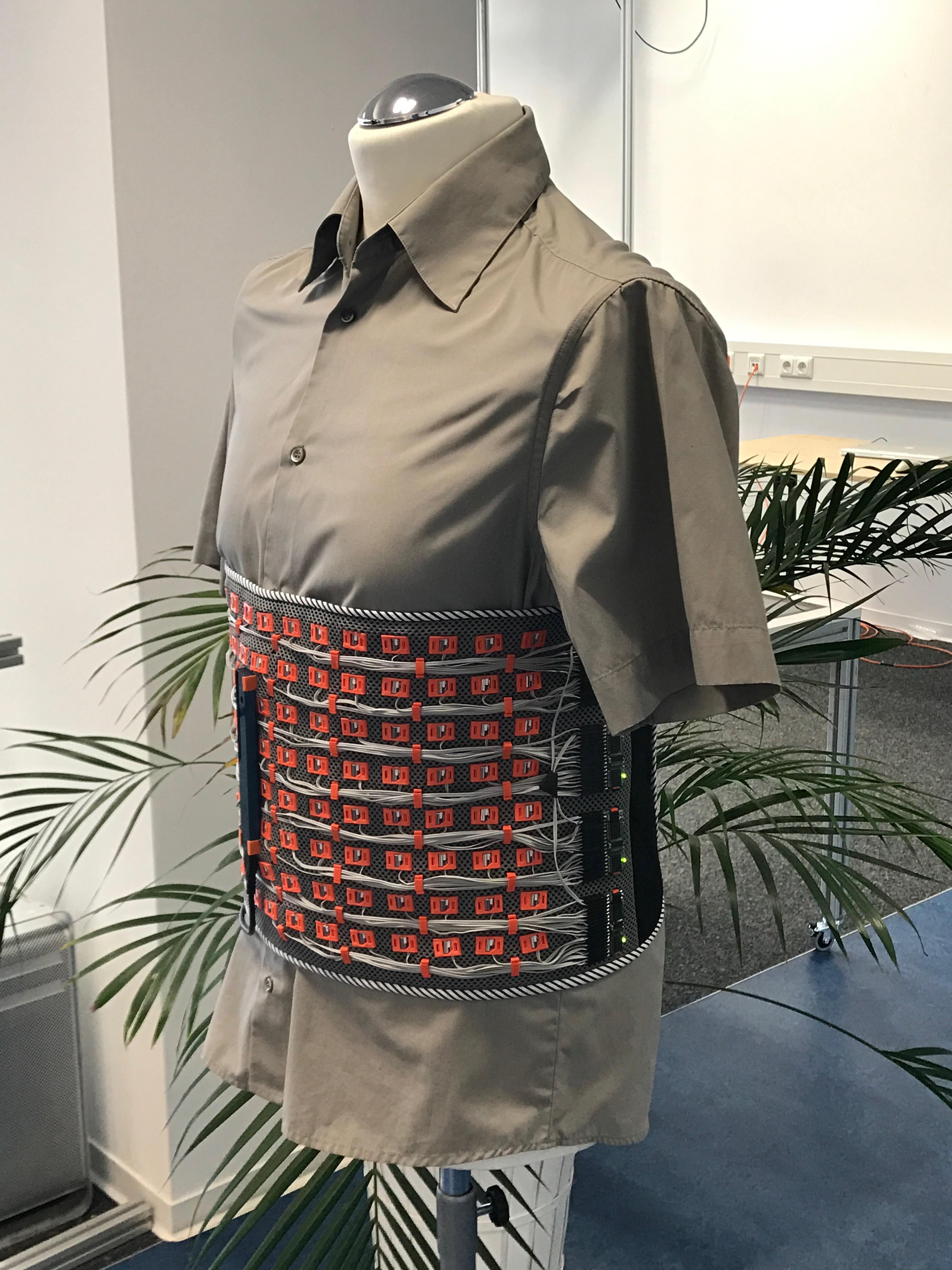 Haptic Vest is a vest that enables vision-impaired users to experience their surroundings by vibratory actuations on the belly. A person can feel a depth image of what is in front of them. An Asus Xtion depth camera mounted on the chest captures the area in front of a person. This is then translated into PWM values to control an array of vibration motors. Each vibration motor represents a pixel of the downscaled image, and the intensity of the vibration displays how far away on object at this position is. This project was formerly called OpenVNAVI and was developed by David Sanchez. It was later renamed to VibroVision and then to HaptiVest.

Besides from the setup for controlling large numbers of vibration motors we also develop a more general toolkit for using multiple sorts of sensors and actuators called YAWN.
News
(Image credits: BMBF/Hans-Joachim Rickel (left), RWTH Lehrstuhl Medieninformatik/Jan Thar (right))
Deliverables
Presentations
Upcoming Presentations
Publications
Team
Prof. Jan Borchers: Project Manager
Jan Thar: Project Lead (main contact person)
Sophy Stönner - Design & Textiles
Dr. Simon Voelker: Project Manager
Funding
This project is sponsored by the German Federal Ministry of Education and Research (BMBF) as part of their Open Photonics call (Personal Photonics, 13N14065).