Faraz Memon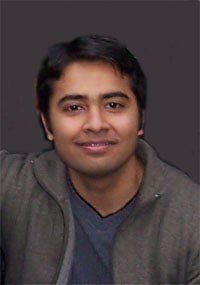 Email Address: Faraz.Memon (at) rwth-aachen.de
Thesis Topic: iStuff Mobile - Rapidly prototyping novel interaction for mobile phones
The Master thesis involved development of iStuff Mobile. iStuff Mobile is a rapid prototyping platform that helps explore novel interactions with mobile phones. It combines sensor network platforms, mobile phone software, and a proven rapid prototyping framework. Interaction designers can use the framework to quickly create and test novel interactions without making internal hardware modifications to the handset. The technology used is Smart-Its and Nokia Series 60 SDK on Visual Studio.
Download Full Text:
Bibtex Entry:
Download Thesis Presentation:
Publications
(
denotes a major peer-reviewed publication).
2007

Rafael Ballagas, Faraz Memon, Rene Reiners and Jan Borchers. iStuff Mobile: Rapidly Prototyping New Mobile Phone Interfaces for Ubiquitous Computing. In CHI '07: Proceedings of the SIGCHI Conference on Human Factors in Computing Systems, pages 1107–1116, ACM Press, New York, NY, USA, 2007.

2006