The FabScan Project
Back to Tools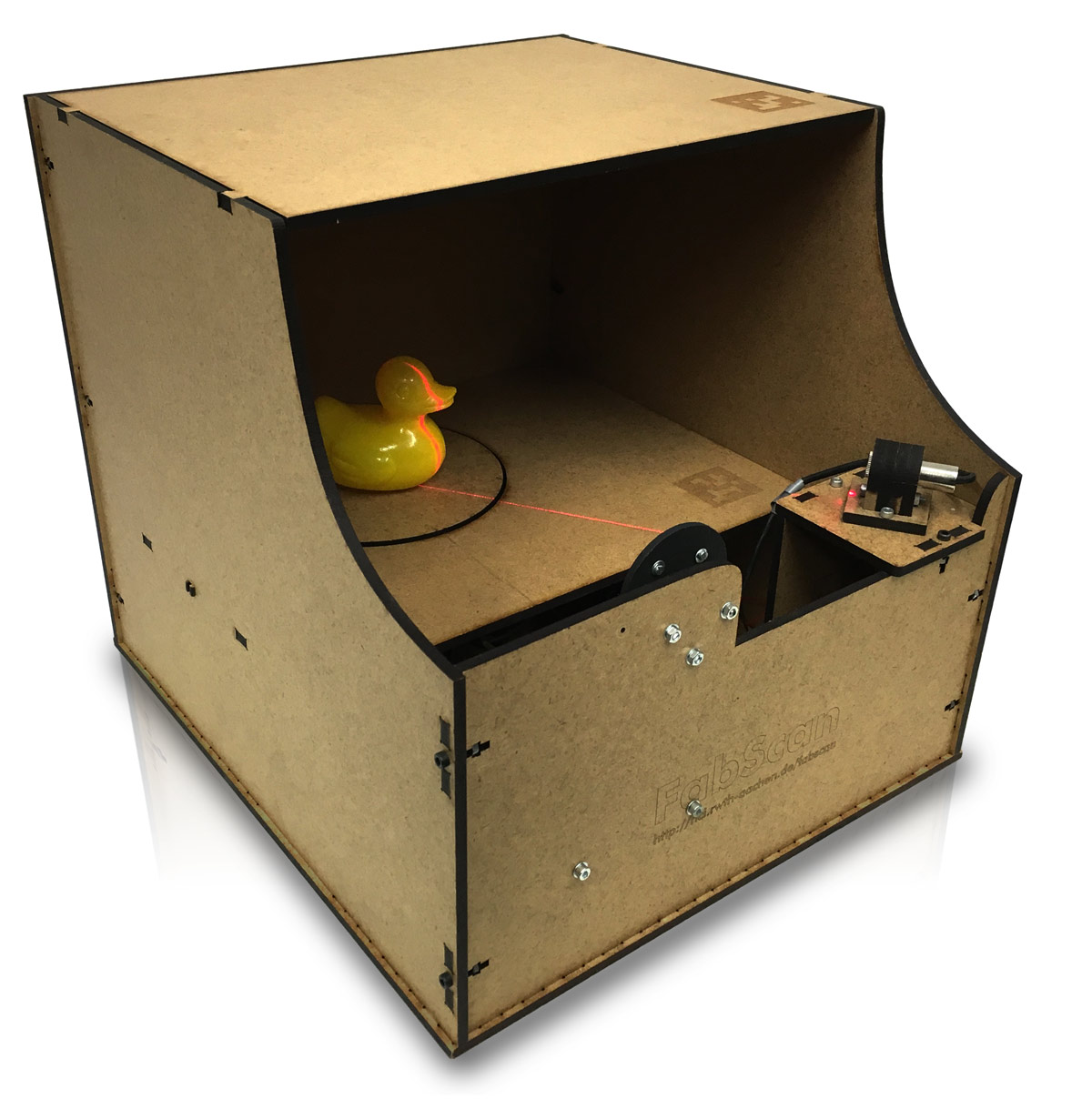 How can I build one?
Software for the FabScan Pi is available on fabscan.org, including a forum for the FabScan Pi community.
The instructable to build a FabScan Pi includes all necessary files, including a smaller housing. Of course, the Pi also works with the original FabScan or FabScan Cube housing. We are still working on making the housing easier to assemble and use less material, but basically any box with a certain size will work. Watterott is working on the FabScanPi hat, which further simplifies assembly.