---
Master Thesis
Thesis title: "Exploring Midair Tangible Interaction over Tabletop Displays"
Supervisor: Christian Cherek
For my master thesis, I'm currently working on combining tangible tabletop interaction with midair interaction methods.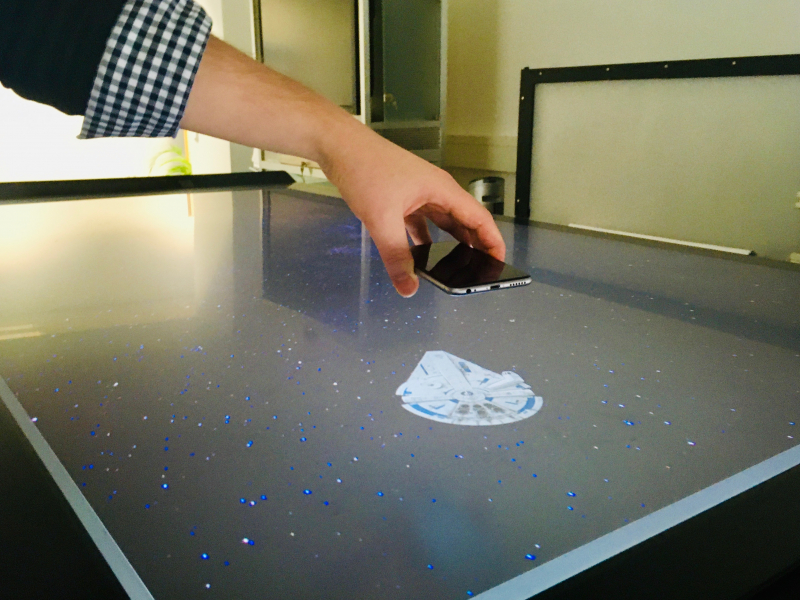 CocoaHeads
CocoaHeads(.org) is an international group devoted to discussion of Apple's Cocoa Framework for programming on Mac OS X. During monthly meetings, members present on their projects and offer tutorials on various programming topics. The CocoaHeads Aachen Chapter is hosted by the Media Computing and Human-Computer Interaction Group.
For more information, check the chair's CocoaHeads page.
I contribute with the following talks to the CocoaHeads meetings:
26.03.2020 - ARKit Hands-On: Radbügel-App Canceled due to the Corona virus epidemic.
(In German): Wir bauen eine AR-App, mit der man (virtuelle) Fahrradbügel dort platzieren kann, wo man schon immer mal sein Fahrrad abschließen wollte.
Wer mitcoden möchte benötigt: Macbook mit aktuellem Xcode, iPhone ab SE / 6s, Lightning-Kabel (!), (kostenlose) Registrierung im Apple Developer Program. Zuschauen ist natürlich auch ok und möglich.