CocoaHeads Aachen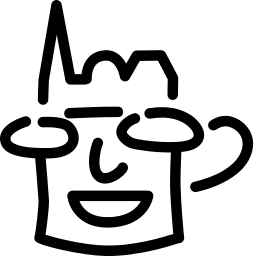 About CocoaHeads
CocoaHeads.org
is an international group devoted to discussion of Apple's
Cocoa Framework
for programming on macOS and iOS. During monthly meetings, members present on their projects and offer tutorials on various programming topics.
We are the
CocoaHeads Aachen Chapter
, hosted by the
Media Computing and Human-Computer Interaction Group
at
RWTH Aachen University
. We get together for informal short talks and demos, have a pizza, and talk code.
From time to time it happens that we draw prizes sponsored by supporting companies like:
JetBrains
,
dpunkt.verlag
,
O'Reilly
When
We usually get together on the
last Thursday
of each month at
7 PM
in room 2222 (see below for directions).
Next Events:
Thursday, January 31, 2019 at 7 p.m. in RWTH Computer Science Centre, Ahornstr. 55, 52074 Aachen, Room 2222

Wednesday

, February 27, 2019 at 7 p.m. in RWTH Computer Science Centre, Ahornstr. 55, 52074 Aachen, Room 2222
General Agenda
Get-together
Discuss developer related news
Talk/Presentation
Food
Discussion
(Duration: approx. 2 - 3 hours)
Joining Us
It's free, but please RSVP! For staying up-to-date with our schedule, here are some options:
To RSVP, please send
Michael
a short email or sign-up on Meetup for one of our events.
Directions
We meet at RWTH Aachen University, in the Computer Science Center ("Informatikzentrum"), Main Building ("Hauptbau"),
second floor, room 2222 (accessible through the staircase in the foyer)
, Ahornstr. 55, 52074 Aachen, Germany (
Google Maps
).
There is a parking lot in front of the side entrance on Halifaxstraße. Here are some more
detailed directions for public transport and cars.
The building will be locked around 7 p.m., so just drop in a few minutes earlier to be on the safe side... If you are late, just call +49 241 80 - 21060 so someone can open the door.
Community-related Events
Swift Conf: September 19 & 20, 2018 (Cologne, Germany) -> get your Early Bird Ticket until June 15!
Macoun (Frankfurt, Germany)
Previous Events
2018
December 20, 2018:
November 29, 2018:
October 25, 2018:
September 27, 2018: Sven Titgemeyer: "Error Handling with iOS" — How to utilise Responder Chain for centralised error handling (Slides @ SpeakerDeck)
August 30, 2018: Mathis Müller: "Siri Shortcuts" (Slides @ SpeakerDeck, Sample Code @ GitHub: Siri-Shortcuts-Example, PizzaBaker)
July 26, 2018: Manuel "StuFF mc" Carrasco Molina: "Building Privacy into iOS Apps" — A look at the Karma-based APIs (Slides @ SpeakerDeck)
June 28, 2018:
May 24, 2018 (CocoaHeads Aachen turns X)
April 26, 2018:

Frank Lauter: "macOS / iOS-Entwicklung in Delphi/C++ mit Embarcadero RAD-Studio"
Tobias Arends: "Low Effort JSON Handling in Swift 4"

March 29, 2018: Torsten Kammer: "Game Controller and HID on Mac and iOS" (Slides [PDF, 1.4 MB], demo code @ GitHub)
February 22, 2018: Felix Wehnert: "Pen based drawing with ARKit: ARPen" (Slides [PDF, 1.2 MB], demo code @ GitHub)
January 25, 2018: Alexander von Below: "Apple and the Human Interface"
2017 - 2008
... find the event history on our
archive page!
NSCoder Night
We have organized a few
NSCoder Night
events in Aachen and Cologne recently. These are entirely informal events with no presentations, just a get-together where you bring the project you're working on and talk code with others.
Next Event:
Currently, there are no planned events in Aachen. If you know about some meetups in the greater area, just drop us a note so we can mention them!
Other Activities in the Area
There are more Cocoa (or related) events happening in the area than you might think! Here are a few pointers:
Cologne:
Düsseldorf:
Belgium:
Check the worldwide
CocoaHeads
home page for additional chapters in Germany and elsewhere!
---
Created by borchers. Last Modification: Wednesday 02 of January, 2019 20:30:58 by plagge.
---
Sidebar