---


This is my old homepage that I will no longer update.


I was a doctoral student at the Media Computing Group. I was working on wearable computing and tactile feedback systems.


Research Projects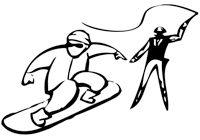 Tactile Motion Instructions are artificial vibrotactile stimuli that signal in realtime how to move the body and how to correct wrong posture during physical activities. (read more)
Full paper at CHI 2009 & Short paper at MobileHCI 2009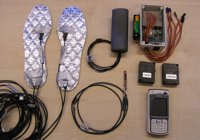 We have built a wearable assistant for snowboard training to evaluate Tactile Motion Instructions with athletes under real-world conditions on the slope. (read more)
Full paper at BodyNets 2009.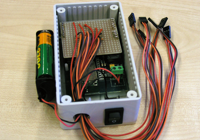 Our toolkit for prototyping wearable computing applications consists of a custom-built sensor and actuator box, an off-the-shelf mobile phone, and software for data analysis and visualization. This toolkit allows experimenting with various sensors and actuators in the field and fosters building and testing interactive systems that respond to body movements during physical activities. (read more)
Poster at ISWC 2008.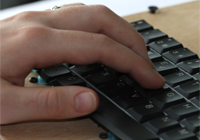 TypeRight adjusts the force required to press keys when typing words. Keys that would lead to typos become harder to press while keys that make sense remain easy to press. (read more)
Short paper at CHI 2009.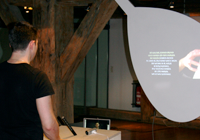 Voice conversion transforms a person's utterance into the voice of another and can create the illusion that you can speak foreign languages. Minnesang: Speak Medieval German was the first Wizard-of-Oz study that explored voice-conversion for an interactive museum exhibit. (read more)
Poster at CHI 2006.
---
Supervised diploma theses
Talks
Other projects
---
Publications
(
denotes a major peer-reviewed publication).