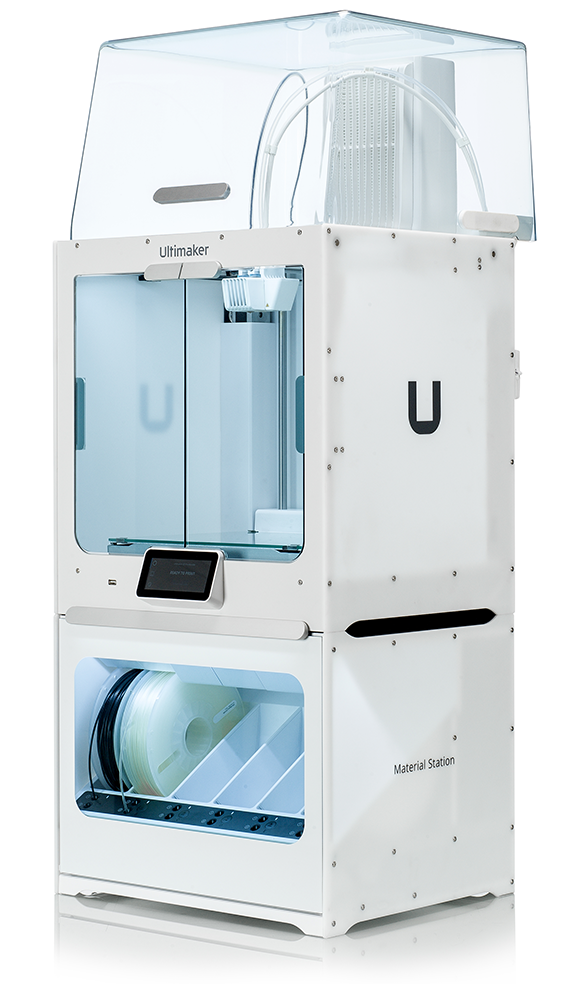 Ultimaker S5 3D Printer
Our Ultimaker S5 is a mid-range FDM 3D printer and the somewhat more professional sibling of our older Ultimaker 2 and Ultimaker 3 printers, featuring a closed build chamber for more reliable printing. We have the Ultimaker S5 Pro Bundle, which includes an air filter and a humidity-controlled storage box for six filament rolls with automatic material switching. It joined our lab in 2020.
This printer is part of the special equipment that we operate as partners of the RWTH Excellence Startup Center.
Maintenance
The printer should be maintained according to the following schedule:
Every Month
Every 3 Months
Every 12 Months
Please read these tutorials carefully before performing the according maintenance task.
In case that these Links break, the Websites are available as .pdf: UM5_Maintenance.zip
You can check the date of the last maintenance through its web-interface (you can find the IP-Address within the maintenance settings of the printer). After performing any maintenance task, please mark the task as completed in the web-interface!
Last time I checked, the IP-Address was: 137.226.73.221
The required replacement parts and lubricants can be found in a box above the printers.