LPKF Reflow Oven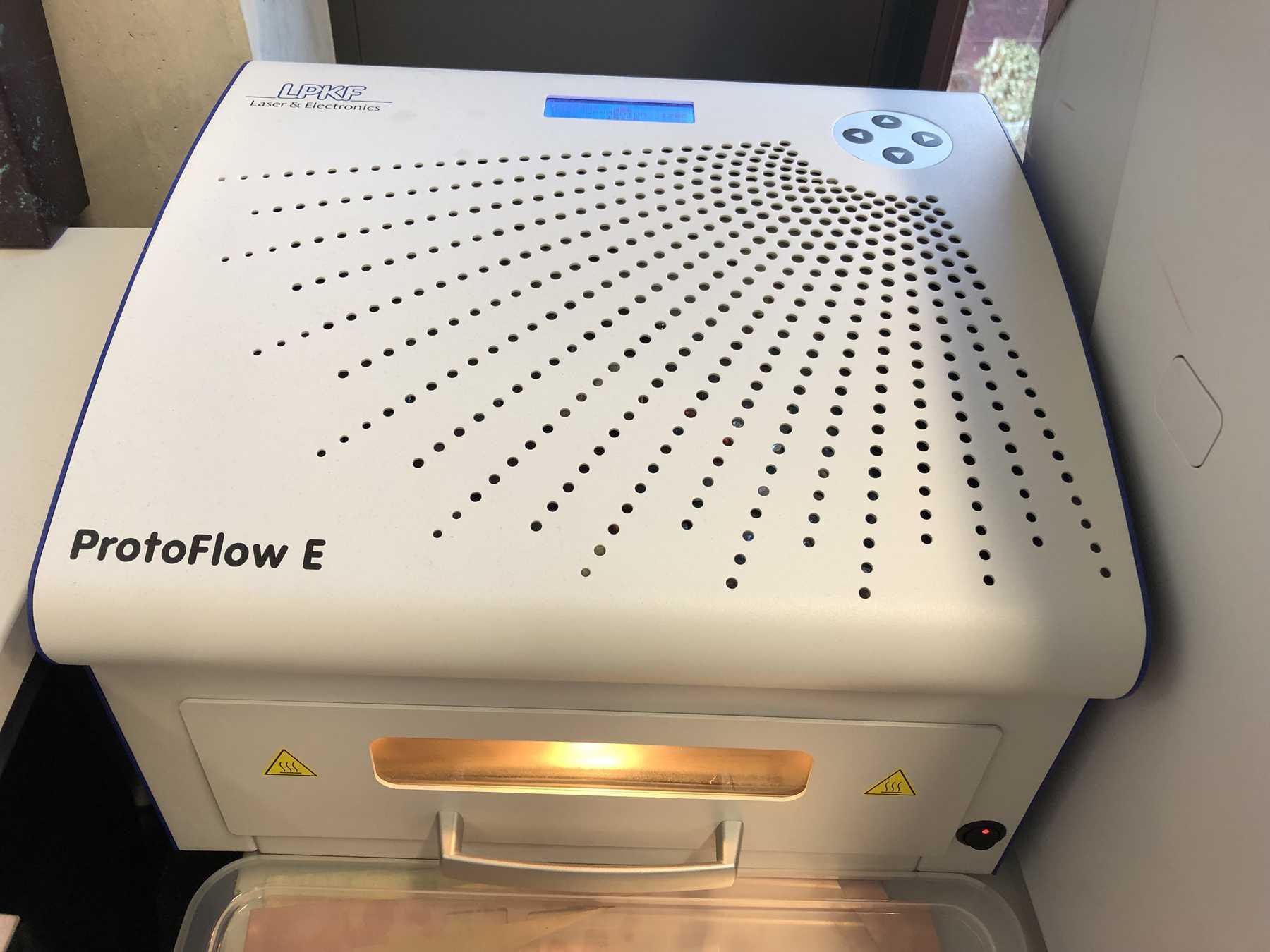 Safety Note: Wear protective gloves when handling the oven!
The LPKF ProtoFlow E can be used to solder SMD components to circuit boards.
The pcbs need to be milled (e.g with our pcb mill) or edged, have solderpaste applied and the components need to be placed already (e.g. with our pick and place machine).
Boards with a size of up 16 x 20 cm can be used and the machine can get to a maximum temperature of 320°C.
Process
Start by adjusting the holder rails to your board size. You can do that by opening the oven and unscrewing the setscrews (see picture). You can then move the rails them freely. Adjust their position such that you can easily insert your pcb from above and it is still held properly and can't fall out of the rails.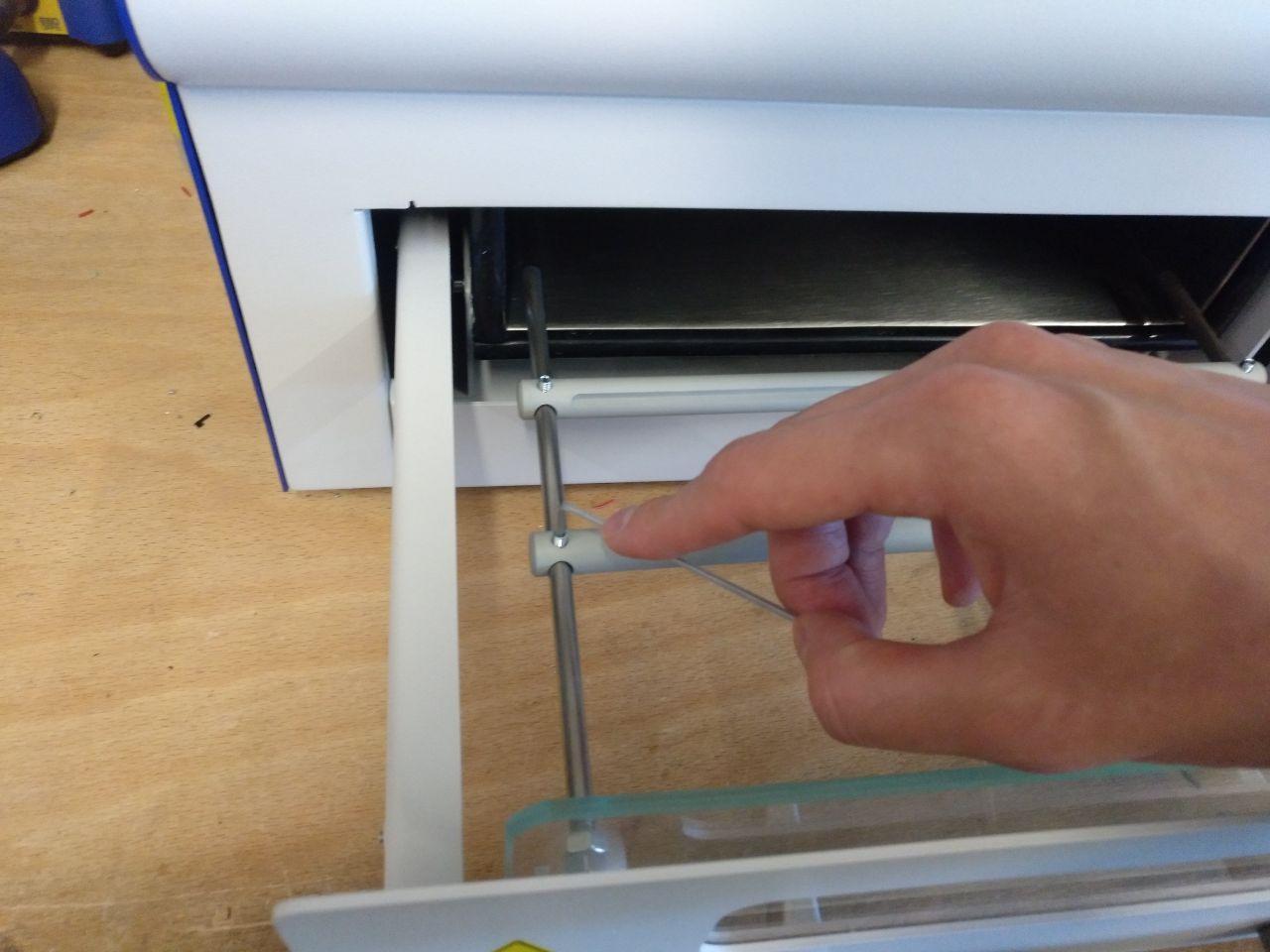 Then you can close the oven door. Do not leave your pcb in the oven you will insert it in a later step as the oven will preheat first.
Turn on the oven by flipping the switch at the front side. Then press the right arrow on the keypad selecting "Profile". You can now choose the profile for your board with the up and down arrows. For the FR4 material and the solder paste that we use in the lab, choose one of the "LF-SMALL/MEDIUM/LARGE" profiles, depending on the size of your board. Confirm your choice by pressing the right arrow again, and then press it once more to start your reflow process.
The machine will start heating up right away. Whenever the machine requires an action from the operator, it will beep and diplay instructions on the screen. If you follow those instructions, you'll end up with a finished board.