Former Supervisor: Christian Corsten
Publications
Photos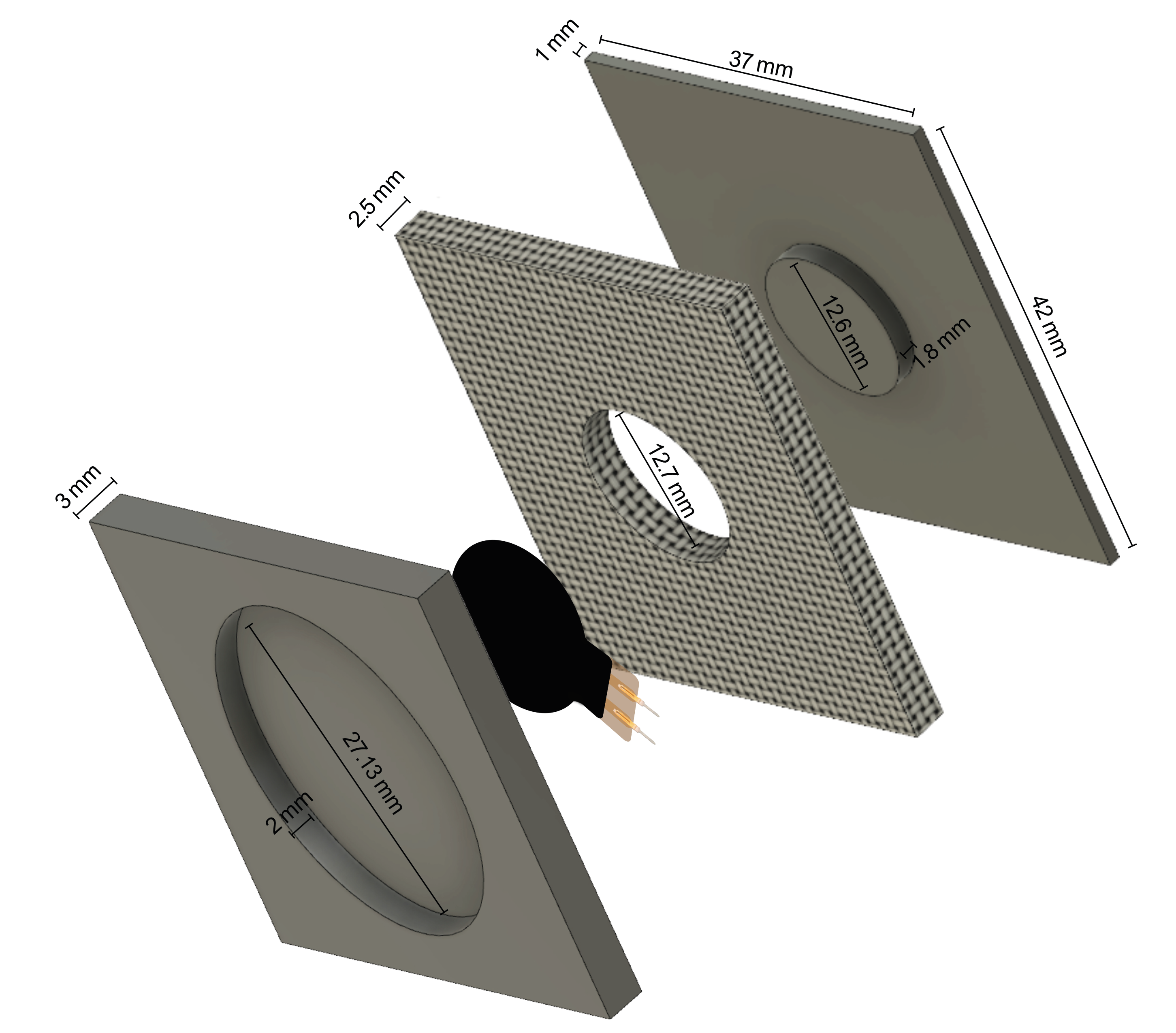 The three-layered force sensor casing: the sandwiched foam layer in between assures omitting unwanted noise, having consistent readings, and the capturing of Quick Release events.



The concept in action: once pulling has started, the watch face gets pushed towards the user skin causing the foam layer to shrink and the sensor to start reading values.

The printed version of the sensor casing.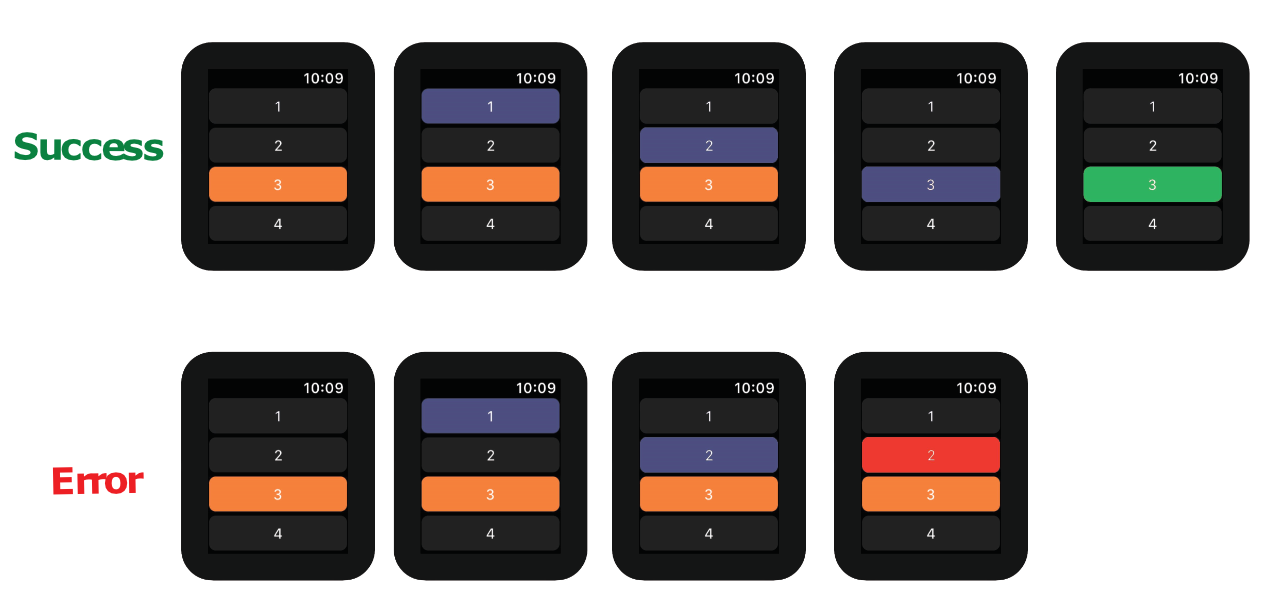 Visual exploratory watch app with a menu selection task. The user navigates through the menu in order to select the highlighted target in orange. In the success scenario at the top, the user selects the right target. In the scenario at the bottom, the user selects a wrong menu item.
Video