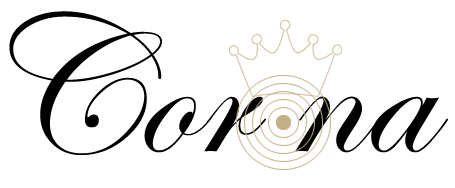 Background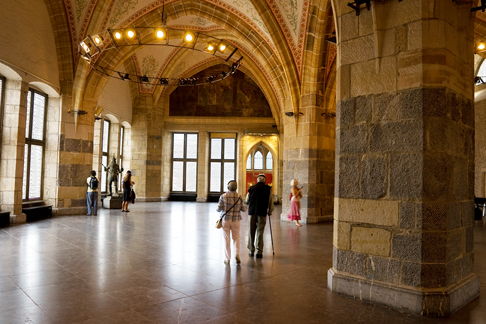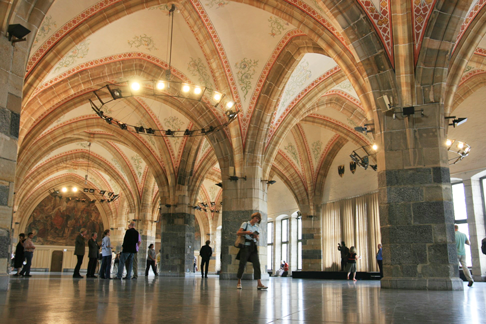 Corona is part of the
Route Charlemagne
and is one of the major experiences we develop for the city hall of Aachen.
The goal of Corona is to create an interactive audio experience in the coronation hall located in the city hall of Aachen, Germany. There are only few visual cues in this 45m x 20m large site that indicate what important ceremonies took place in this hall and, as the hall is still used for festivities, it is not possible to install exhibits that would overcome this problem. Also, the visual impression of this historical site was not to be modified, so we decided to augment the physical space with a virtual audio space. The name is derived from the coronation hall itself as well as the project's audio coronae which can be discovered by the visitor.
Experience
At the entrance of the exhibition, you get a small mobile device equipped with headphones. When you enter the coronation hall, you can hear the sounds of a medieval coronation feast. People are singing, shouting, laughing, but you do not see anything. As you move through the coronation hall, the audio impression adapts to your position and head orientation. This allows you to navigate through the scene and come close to some characters. On the one end of the hall, the servants talk about the meals that will be served, a few meters away some musicians prepare for their gig. All these impressions can be explored just by listening.
Implementation
The visitor's position is determined by a
Ubisense
real time location system and a small compass mounted on the headphones communicates the visitor's head orientation to the mobile device. This information is then used by a spatial audio rendering engine to create a plausible audio experience.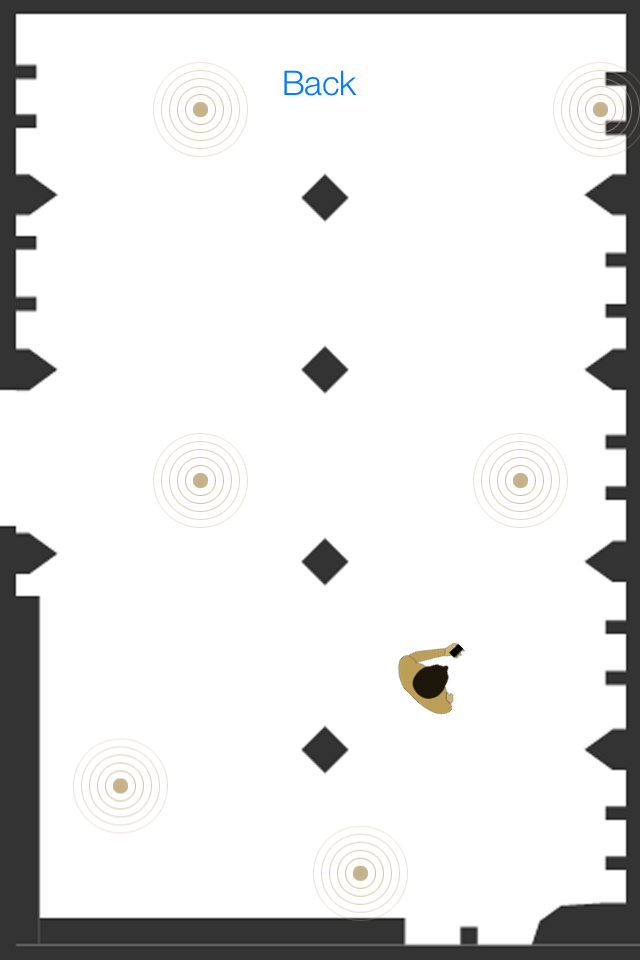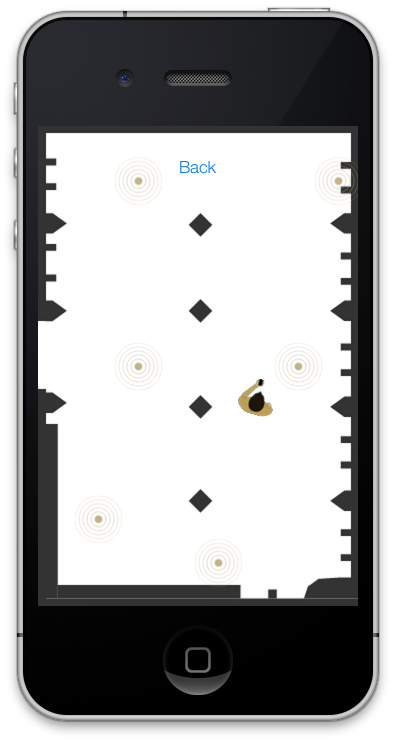 Publications
Internal Information