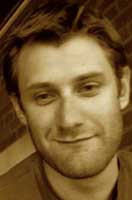 Philipp 'Lipflip' Brauner
Diploma Thesis Student
This email address is being protected from spambots. You need JavaScript enabled to view it.
+49 179 68 65 434
What I do
Todays knowledge workers suffer from information overload caused by emails, news feeds, and rapidly growing document storages.
Too much data is digitally archived as people fear loss of potentially useful information. While accumulating documents users are faced with the limitations of current computer systems like rigid hierarchies of files and folders.

In contrast to computer desktops real desks have many advantages that are useful for handling large amounts of information. Documents can easily be moved from one place to another, the documents spatial position can be used as valuable meta-data, and several documents may form a transient pile.
Publications