traveldisasters.net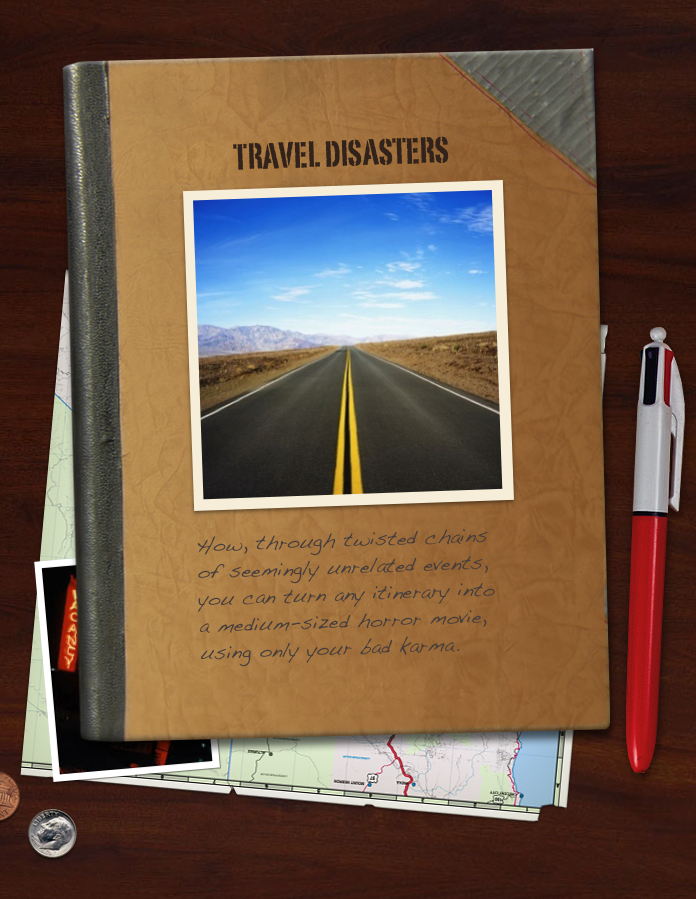 The page dedicated to travel experiences you'd rather read about

"The only aspect of our travels that is interesting to others is disaster." -- Martha Gellman
OK, there have been enough bizarre travel disasters that have happened to myself or close friends that it's time to put them down. You have been warned! As time progresses, this page will grow to tell the tale of...

flying back and forth some 10,000 miles for a piece of paper in order to attend a conference about electronic meetings (Jan 1995)
how your passport can end up in the mailbox just outside of San Francisco Airport when you're about to take off (Jan 2002)
how to be chased down airport corridors by a flight attendant (Carolyn)
enjoying the wonders of Newfoundland at 2 in the morning (Carolyn)
how to rescue a flight attendant locked in a jetway (Carolyn)
learn proper techniques of hanging on to lavatory objects for dear life when turbulence hits (Carolyn)
being sent to the wrong continent when you're trying to go somewhere
getting through the Paris airport with those laughable 45-minute connections

... and much more!

So kick back, relax, and enjoy the flight. (Don't get too comfy, since we might make an emergency landing over Rejkjavik just for kicks). We know you have a choice of Travel Disaster Stories, and thank you for choosing traveldisasters.net (:twisted:)

- jan and carolyn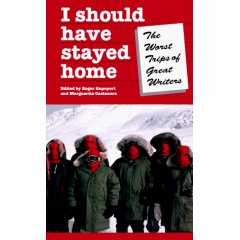 Wonderful NY Times cartoon about a redeye to Berlin.