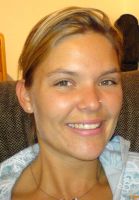 Maren Scheurer
External Master Thesis Student
This email address is being protected from spambots. You need JavaScript enabled to view it.

Master Thesis Titel: Text comprehensibility of HCI design patterns
My thesis is supervised by Prof. Jakobs, head of the text linguistics department at the institute of linguistics and communication science, RWTH Aachen University.
What I Do
In the framework of my master thesis, I approach the question whether the Alexandrian format of HCI design patterns (the used text structure) provides text comprehensibility. My thesis is based on the linguistic text pattern model by Barbara Sandig.

Sandig's model and my proposal are attached (both in German).

I want to make a contribution to the discussion if the Alexandrian format originating from architecture can also be used for HCI design patterns.