Back to Tools
News
19.01.2015 - We are writing a new Software that runs on a Raspberry Pi. It will be released in March 2015!
28.07.2014 - Mario Lukas wrote a nice (German) tutorial about the FabScan: http://www.mariolukas.de/2014/07/scannen-mit-dem-fabscan/
11.02.2014 - We ported the FabScan software to Processing. Have a look at it here: https://github.com/renebohne/FabScanProcessing
11.02.2014 - New front and new camera mount. Find it here.
16.02.2013 - New version released: fixed a bug which caused FabScan to crash when selecting a camera. Added .ply export functionality.
09.02.2013 - A pre-build binary of FabScan is now public. You find it under Software.
05.12.2012 - New page for the FabScan online! The old version on is still accessible here.
27.11.2012 - Building FabScans at WorkShop in Bremen! Thanks to Ingo and Tarek from Kreativität trifft Technik
12.03.2012 - Most of the assembly instructions are finished. If you think something is missing, please contact me!
10.01.2012 - Added .scad export to FabScan.
07.12.2011 - Continued work on Assembly Instructions. Updated the laser-cutter parts for the camera and laser holder.
03.12.2011 - Published source code on github
02.12.2011 - FabScan is exhibited at "Tag der Informatik"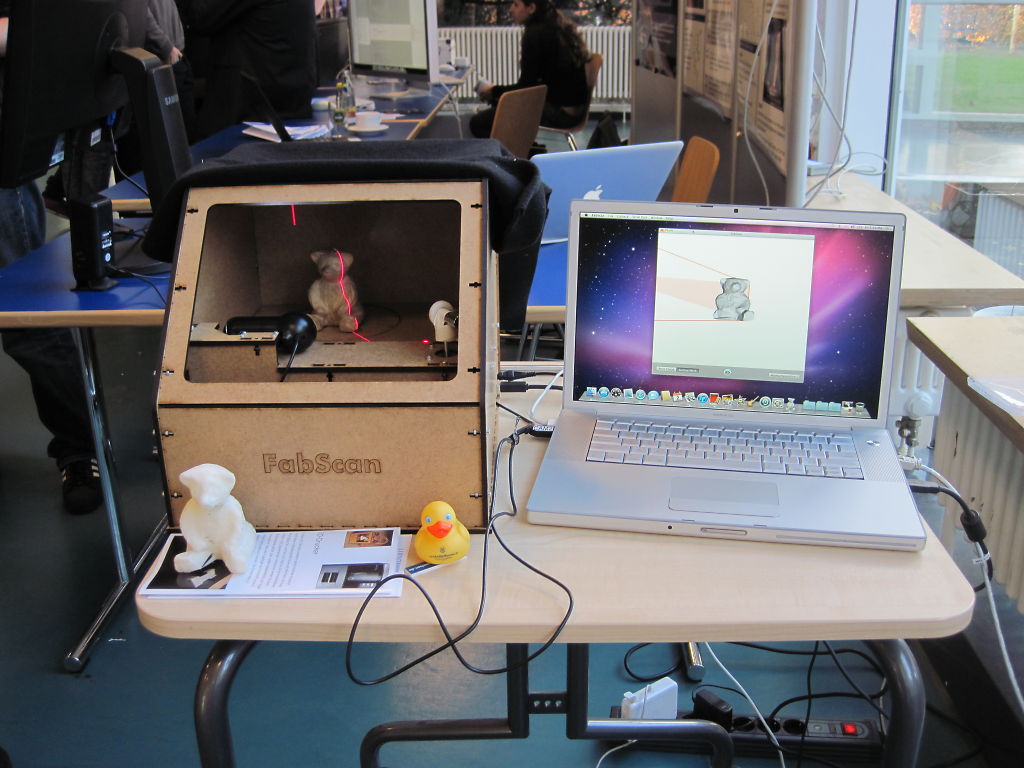 30.11.2011 - started working on the FabScan Assembly Instructions
16.11.2011 - created a github repository for the FabScan project, complete sources will be added in the coming weeks
26.10.2011 - published first release of FabScan in a nice .dmg for Mac