Aachen Maker Meetup #144 (Wed, Feb 15, 2023): Vectrex, Influenzmaschine and more
The second meeting of the Maker Meetup this year was filled with various projects. We had many interesting discussions about the projects presented and several activities took place in the Fab Lab. The evening was of course completed with a pizza break.

In the following, the projects from this month are presented.
An Influence Machine was introduced, which consisted of two rotating discs coated with an insulating material (glass in this case) and metal sectors on opposite sides. By rubbing a material against the disks, an electrostatic charge was generated, which transferred to the opposite disk due to the mutual charge influence. This interaction created a high voltage.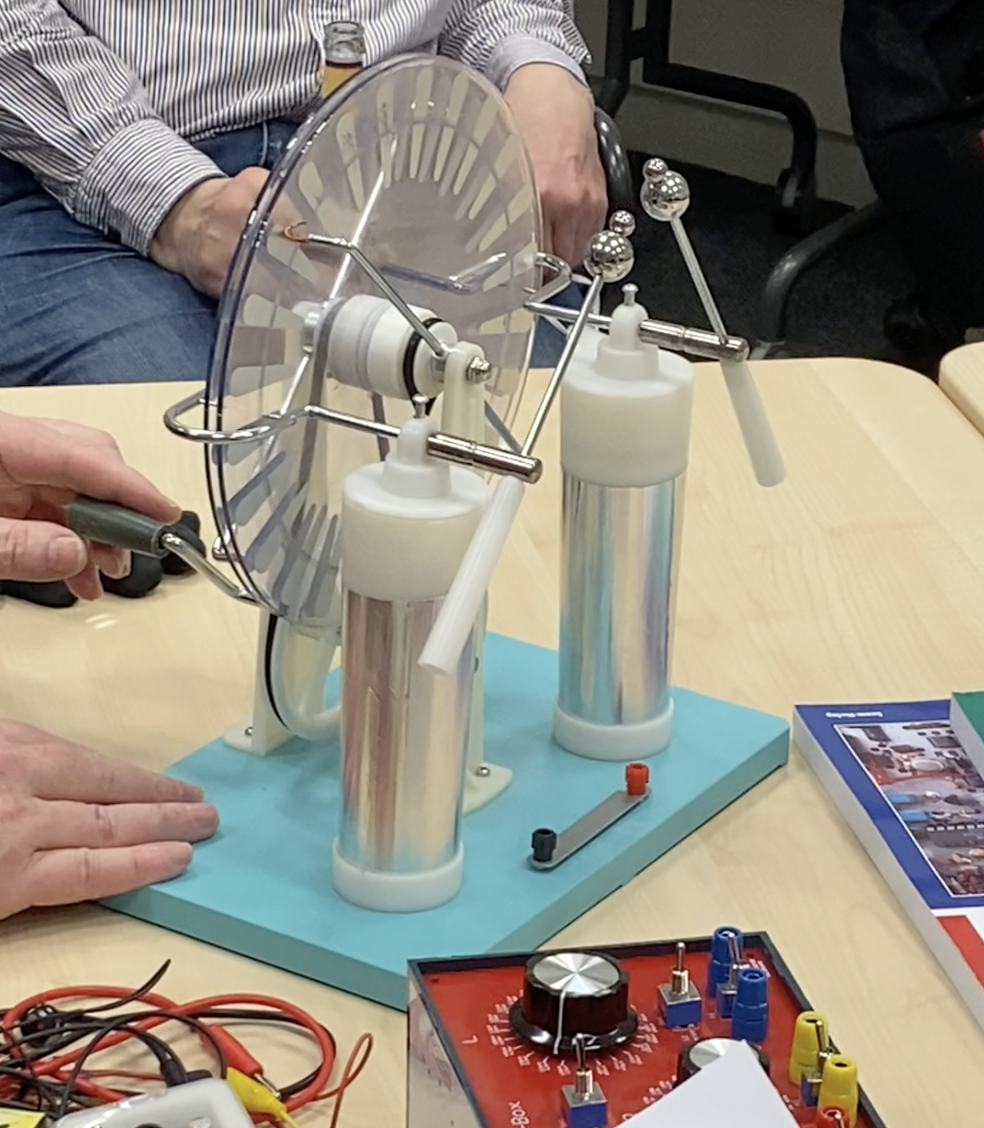 Prof. Jan Borchers introduced the Vectrex video game console from 1982 and demonstrated several vintage games on it. Unlike many other game consoles of the time, the Vectrex had its own built-in vector monitor, which allowed for crisp, high-quality graphics. The original Vectrex console featured a 9-inch black-and-white tube monitor with a 3D effect. The console also had a built-in game controller and a slot for game cartridges.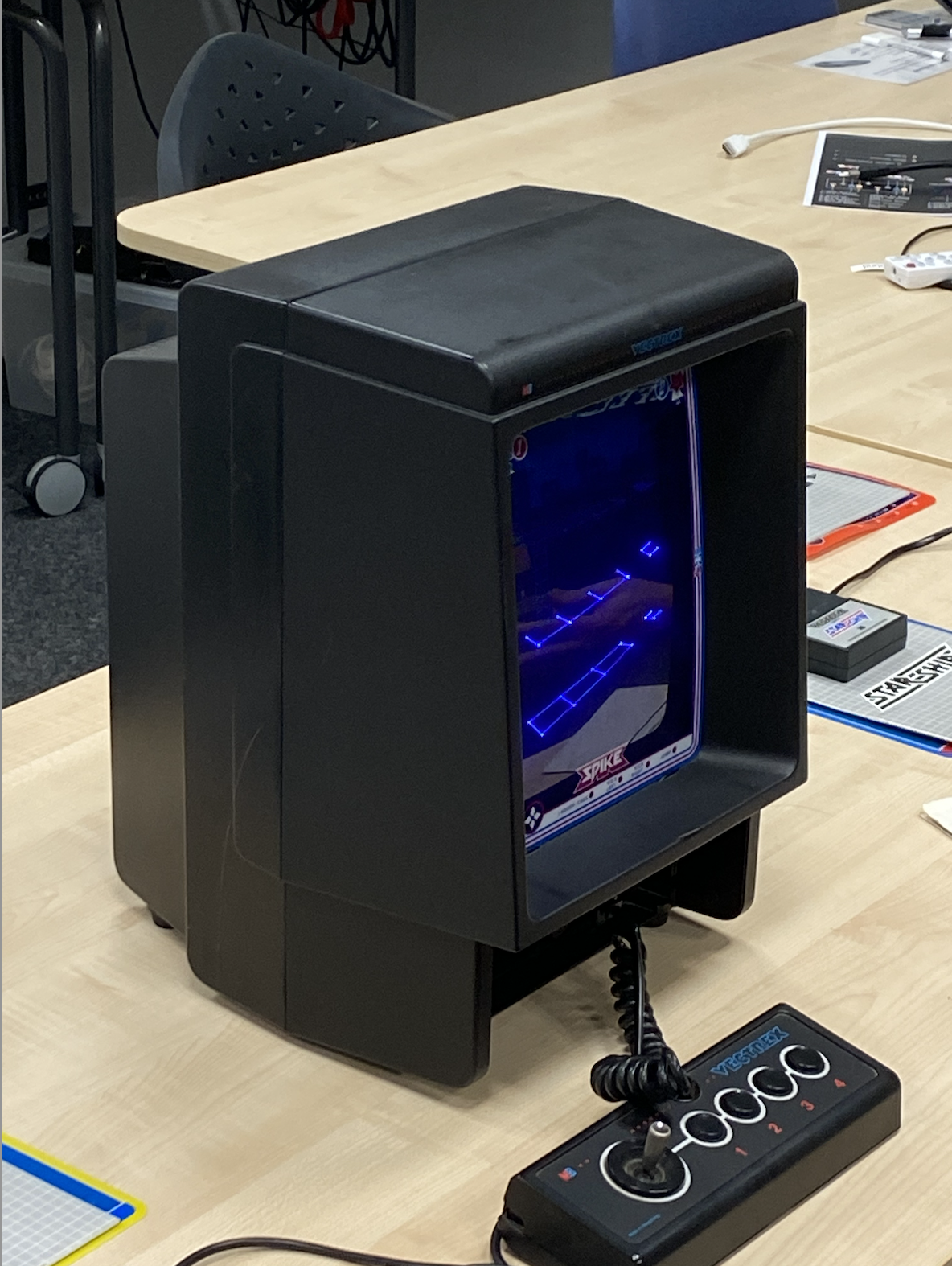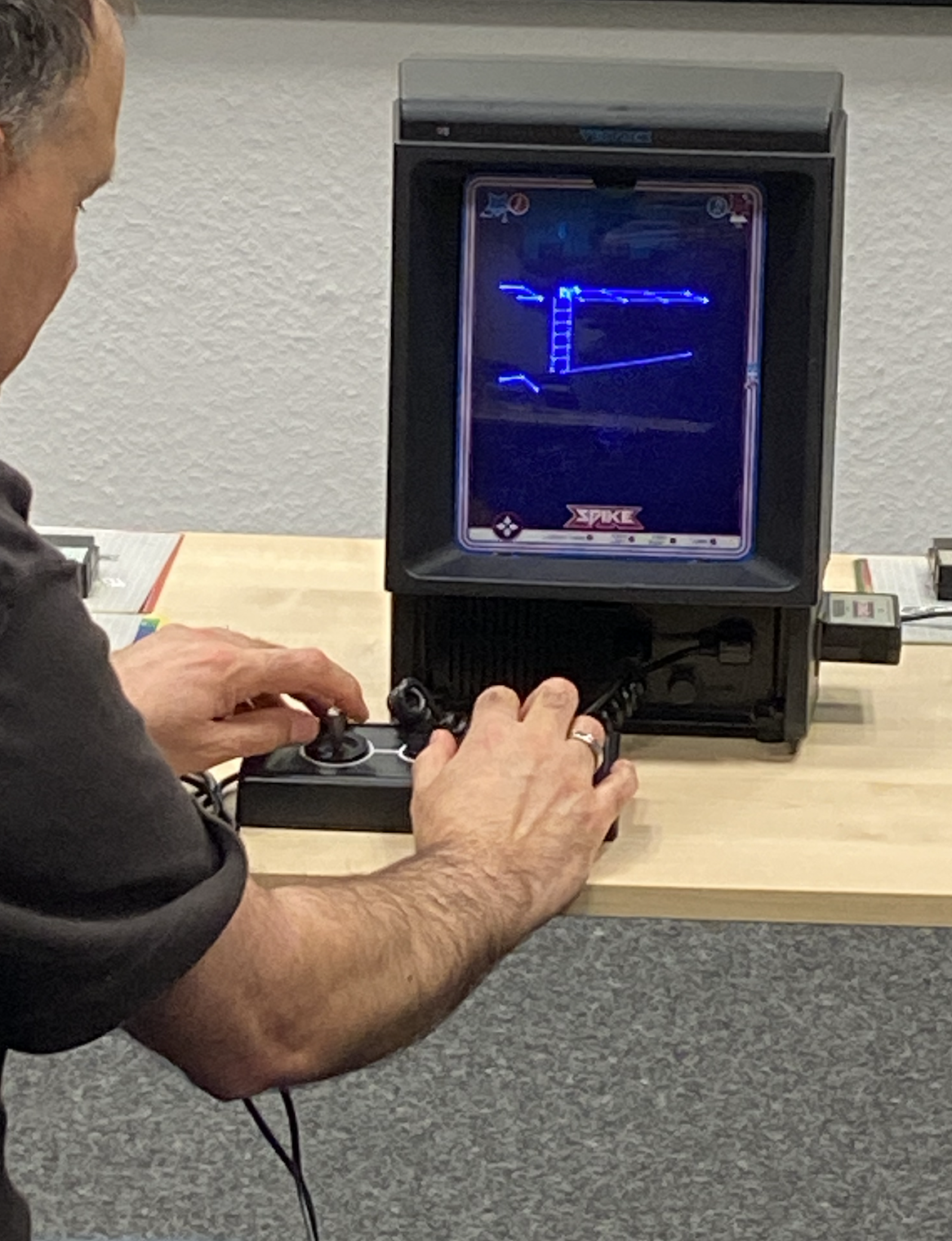 Markus Ermert brought a construction scratch kit for an EMV spy 2.0. The fully assembled EMV Spy 2.0 can help identify and locate the causes of EMV interference. It is a handheld meter based on EMI-SPY technology and designed to measure electromagnetic emissions over a wide range of frequencies. In addition, he also brought a second project, which was a home-built sound card and sound interface. This was built with a Raspberry Pi Pico.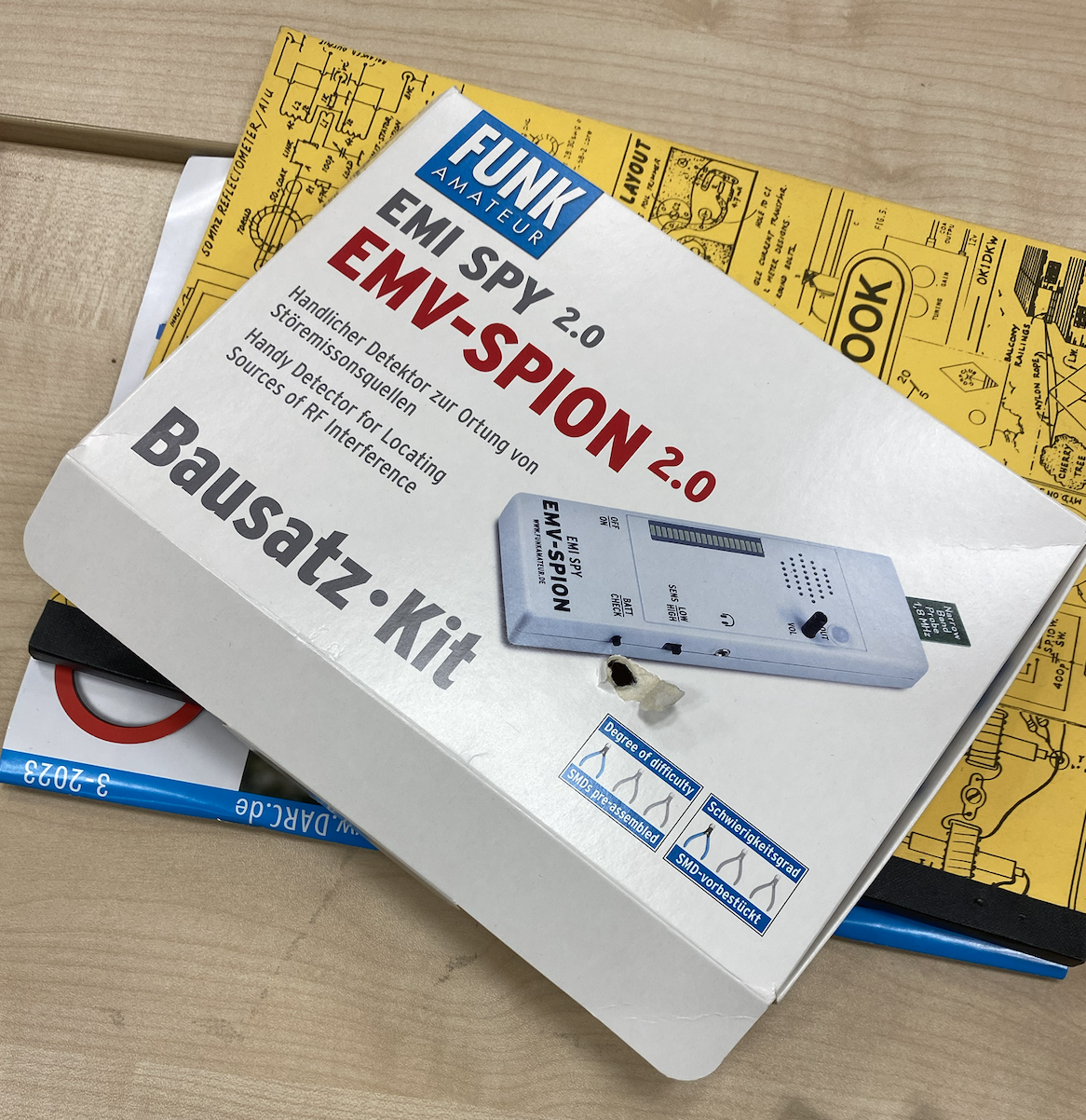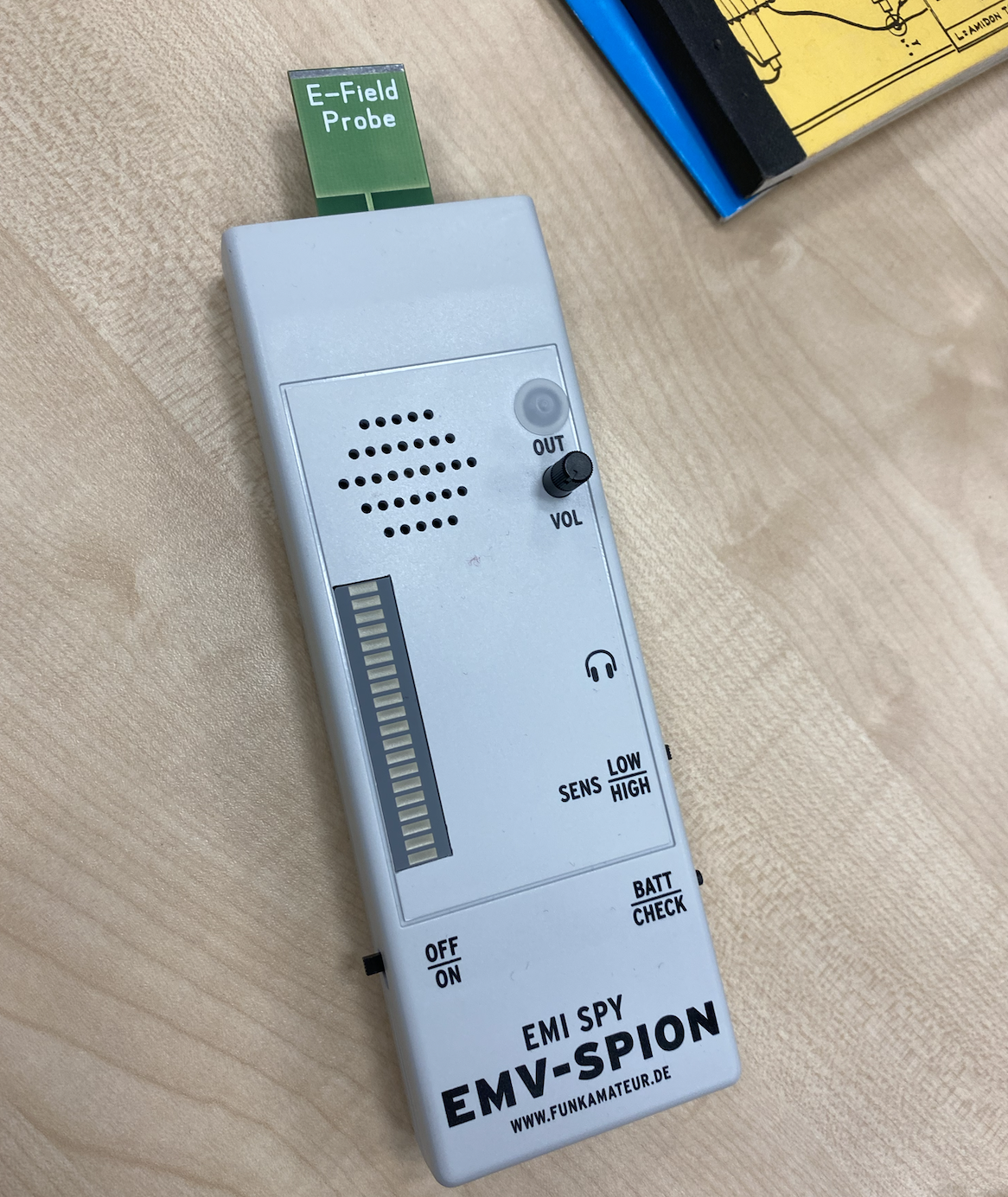 During the Maker Meetup, other projects were also realized in the Fab Lab. Helge Faulwetter used the laser cutter to cut blanks for his word clock. And Walt Besert cut underlay plates for a wagon of a model train for the Nulland Shaft mining museum in Kerkrade.