Research Projects: AEC WorldBeat Exhibit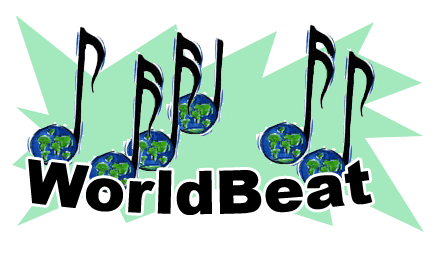 WorldBeat is an interactive, computer-based exhibit about computers and music. It demonstrates how computers can help you playing, improvising, composing, conducting, listening to, and learning about music.
You can find WorldBeat in the
Ars Electronica Center
(AEC), an exciting technology
museum of the future
. It opened its doors to the public in September 1996, in the heart of Linz, the capital of Upper Austria. The AEC shows how information technology will change the way we live, work, communicate, and relax in the next century. It is also new home to the renowned annual Ars Electronica Festival.
The WorldBeat exhibit is located on the AEC's second floor, called KnowledgeNet. This floor contains a number of interesting exhibits that all deal with future ways of computer-supported learning and working.
In 1998, WorldBeat received the 1998 Multimedia Transfer Award as one of the top nine academic software products selected from more than 150 contestants from all over Germany, Austria, and Switzerland.
In 1996, WorldBeat was rated a top three exhibit (most interesting and easy to use) in a large-scale visitors poll carried out by the Ars Electronica Center, alongside two far more expensive virtual reality systems.
More information