Back to
Tools
About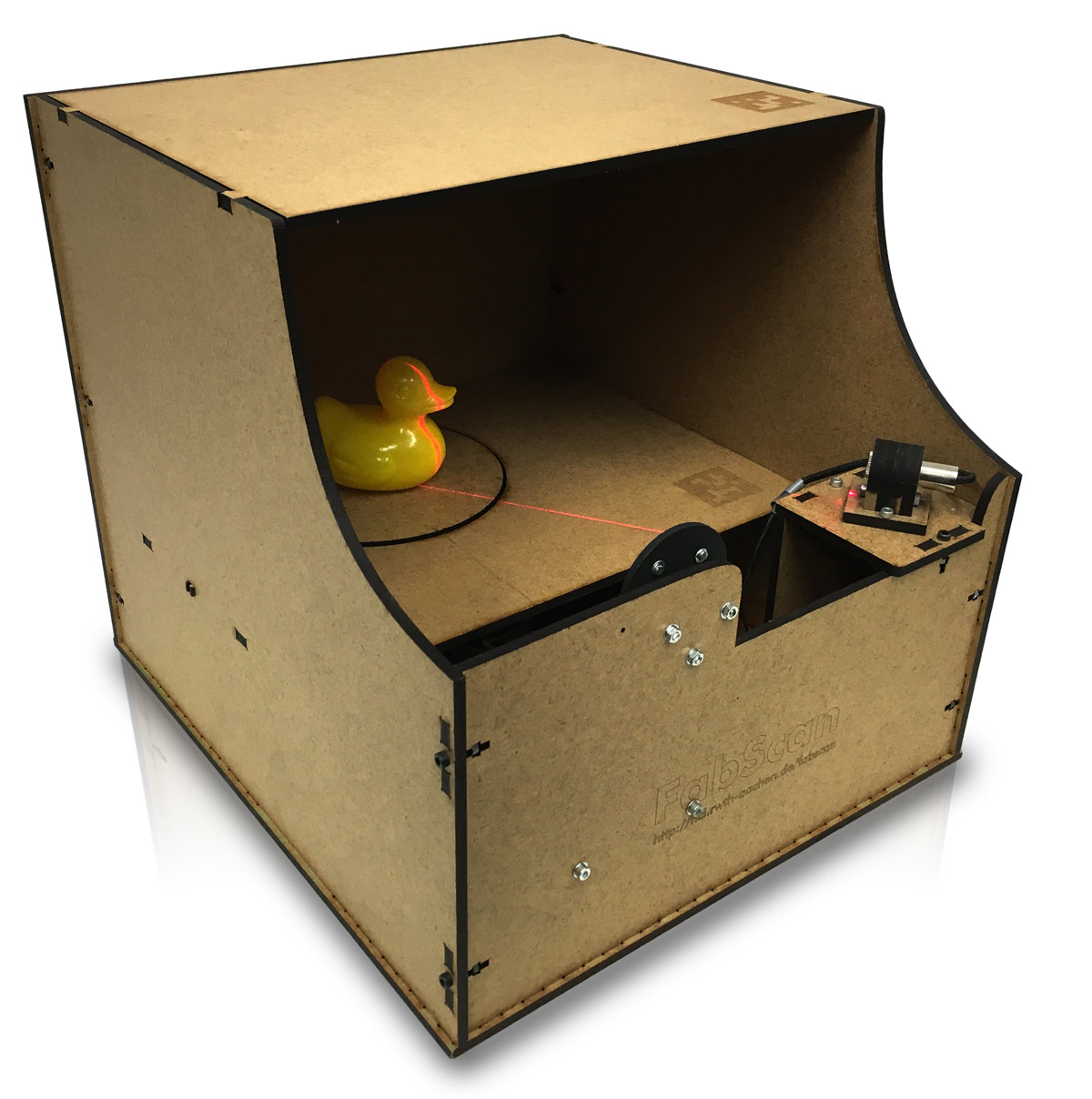 Francis Engelmann developed the original Fabscan in his Bachelorthesis.
It was then further simplified such that people could built it for 100 EUR - the so called FabScan100.

Thereafter the housing was overworked from a student group as an example for interacitive assembly - the result is the FabScan Cube.

Now Mario Lukas did a great job in his bachelor thesis to rework it, it includes now a raspberry pi: As a result you can now control the new FabScan Pi with your web browser. We highly recommend to use this advanced version instead of the original FabScan. Housing, Laser, Arduino and FabScan Shield can be reused, but the additional Raspberry Pi allows a use as a standalone device and the better Raspberry Pi camera aloows a higher resolution. The user interface and scan processing is also far more advanced.


How can i built one?
Software for the FabScan Pi is released here, including a forum for the FabScan community.
An instructable how to build a FabScan Pi can be found here, including the necessary files for building smaller housings.
Of course it will also work with the original FabScan or FabScan Cube housing.

We are still on our way to optimise the housing for easier assembly and less material, but basically any box with a certain size will work. Watterott is working at the moment on a FabScanPi-hat, which will further simplify assembly.


---
Created by engelmann. Last Modification: Friday 15 of April, 2016 22:30:31 by thar.
---
Sidebar