Fab Lab Aachen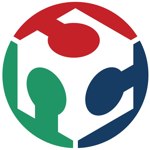 Germany's first Fab Lab
The fab(rication) lab(oratory) at RWTH Aachen University is provided by the Media Computing Group, headed by Prof. Jan Borchers.
If you want to use the lab or if you have any questions, please contact René.
Wir sind zwar Teil der RWTH Aachen, aber kein typisches Labor in einer Uni. Unsere Türen stehen jedem offen, nicht nur Studenten und Akademikern. Das Fab Lab können Privatpersonen ausnahmslos nutzen. Wir freuen uns auf frische Ideen!
Location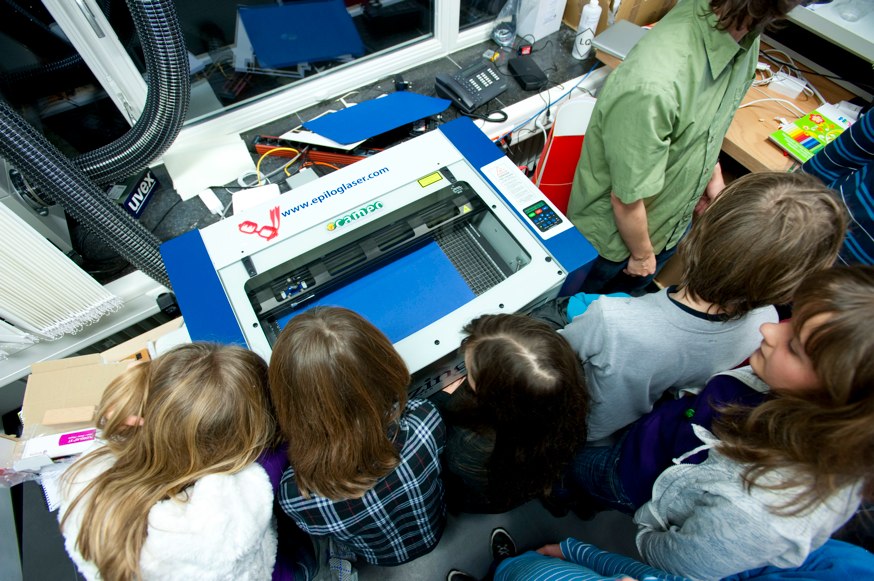 FabLab Aachen
RWTH Aachen University
Lehrstuhl Informatik 10
Ahornstraße 55
Main Building, Ground Floor,
Room 2014
52074 Aachen, Germany
map/Karte
Opening Hours / Öffnungszeiten
We are open every tuesday between 11am an 7pm. You need an appointment in order to use the fab lab! You can book the fab lab for 1h, starting at a full hour.
Please use this webpage to book a meeting at fab lab Aachen:
http://meetme.so/fablabaachen
The online booking system shows all available slots. It is possible to book the fab lab 3 weeks in advance.
Downloads
Flyer
(German)

FabLab Kids
Hier geht es zur Seite der FabLab Kids
Tools / Werkzeuge, Geräte und Maschinen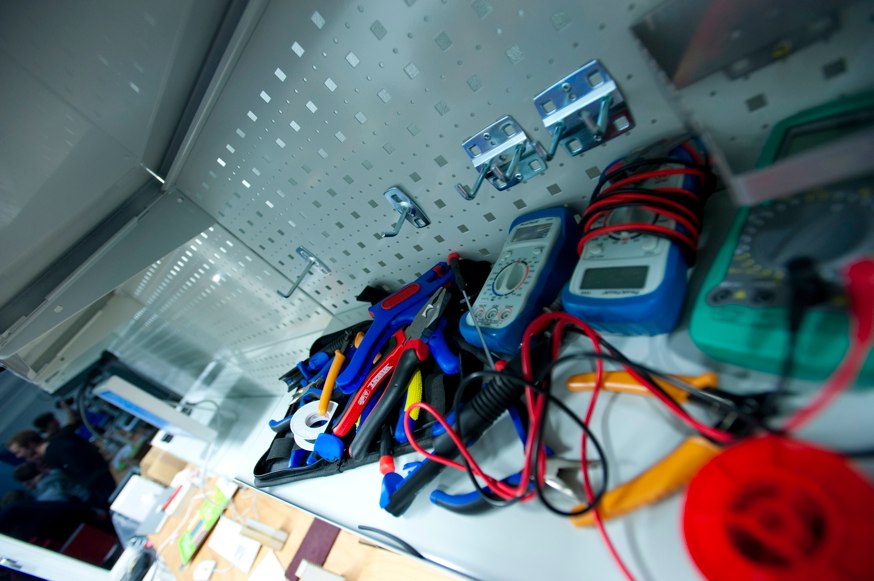 Some of the tools that are available in our Fab Lab:
Have a look at our
inventory
.
Photos
See our online gallery part 1 and online gallery part 2
Larisa Katz
is a fashion art designer. Parts of this dress have been created with the lasercutter in our FabLab. She showed it on the red carpet at the Festival de Cannes - From 11 to 22 may 2011: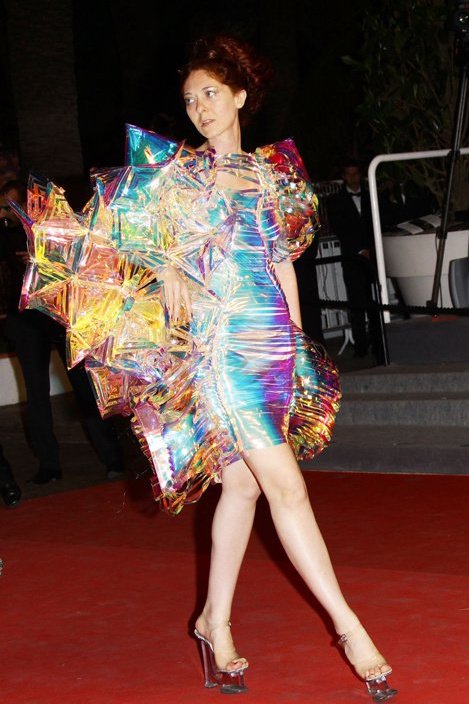 Photos of our grand opening in 2009: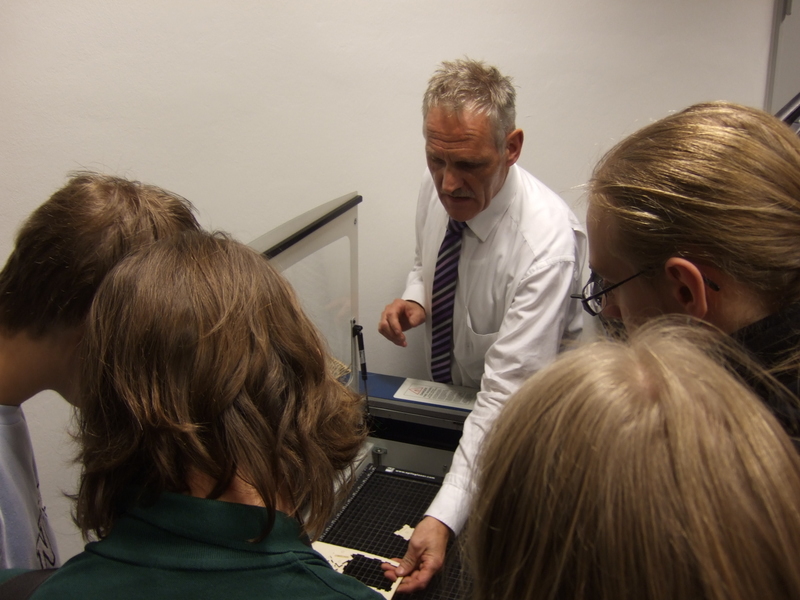 You can find more images here.
In the Press
Fab lab?
Read this
if you want to find out what a FabLab is...
This video
explains what a FabLab is and what a FabLab (and personal fabrication) will be in the future.
A fab lab is a small-scale workshop with computer-controlled tools that allow to make almost anything. The fab lab program is part of the is part of the Center for Bits and Atoms at the Massachusetts Institute of Technology.
For more details see the Fab Charter (see below).
Ein fab lab is eine kleine Werkstatt mit computergesteuerten Werkzeugen, die es ermöglichen fast alles herzustellen. Das fab lab Programm wurde vom Center for Bits and Atoms am Massachusetts Institute of Technology ins Leben gerufen.
Für mehr Details siehe auch: The Fab Charter (weiter unten auf dieser Seite).
Rapid Prototyping is the automatic construction of physical objects using additive manufacturing technologies. It is used to manufacture prototypes and even production-quality parts in small numbers.
The fab lab in Aachen has a 3D printer that uses a technology called Fused Deposition Modeling (FDM). The prototype is produced by extruding small beads of thermoplastic material to form layers as the material hardens immediately after extrusion.
Rapid Prototyping (deutsch: schneller Prototypenbau) ist ein Verfahren zur schnellen Herstellung von Prototypen und Kleinserien von Bauteilen. Die zu erzeugenden Werkstücke liegen meist in digitaler Form vor und können somit beliebig oft überarbeitet und reproduziert werden.
Im fab lab in Aachen wird ein 3D-Drucker eingesetzt, der nach dem Fused Deposition Modeling (FDM) (deutsch: Schmelzschichtung) bezeichneten Fertigungsverfahren arbeitet. Dabei wird Kunststoff durch Erwärmung verflüssigt (geschmolzen) und damit ein Bauteil schichtweise aufgebaut. Der Kunststoff gibt dem Werkstück nach dem Abkühlen die gewünschte Formfestigkeit.
| | |
| --- | --- |
| Personal Fabrication is a term that is used when rapid prototyping is applied in the personal domain. Just like computers moved from the data centers to the private households and offices, we expect that rapid prototyping technologies will arrive on our desks in the near future. | Personal Fabrication ist ein Begriff, der verwendet wird, wenn Rapid Prototyping im persönlichen Bereich angewandt wird. Ähnlich wie Computer den Schritt aus dem Rechenzentrum in Büros und Heim gefunden haben, erwarten wir, dass 3D Drucker und andere Rapid-Prototyping-Verfahren bald ebenfalls einen Platz auf unseren Schreibtischen einnehmen werden. |
The Fab Charter
Mission: fab labs are a global network of local labs, enabling invention by providing access for individuals to tools for digital fabrication.
Access: you can use the fab lab to make almost anything (that doesn't hurt anyone); you must learn to do it yourself, and you must share use of the lab with other uses and users
Education: training in the fab lab is based on doing projects and learning from peers; you're expected to contribute to documentation and instruction
Responsibility: you're responsible for:

safety: knowing how to work without hurting people or machines
cleaning up: leaving the lab cleaner than you found it
operations: assisting with maintaining, repairing, and reporting on tools, supplies, and incidents

Secrecy: designs and processes developed in fab labs must remain available for individual use although intellectual property can be protected however you choose
Business: commercial activities can be incubated in fab labs but they must not conflict with open access, they should grow beyond rather than within the lab, and they are expected to benefit the inventors, labs, and networks that contribute to their success.
Grand opening
| | |
| --- | --- |
| On December 7th, 2009, at 6pm we will open the doors to the fab lab for the first time. You are invited to have a look at our tools and talk with us about the idea of personal fabrication and rapid prototyping. We are curious about the ideas that you want to materialize in the fab lab. | Am 7. Dezember 2009 um 18:00 Uhr öffnen wir die Türen des fab labs zum ersten mal. Sie sind eingeladen, sich die Werkzeuge anzusehen und mit uns über Konzepte wie personal fabrication und rapid prototyping zu reden. Wir sind neugierig, welche Ideen Sie im fab lab verwirklichen wollen. |
Pressemitteilung: RWTH eröffnet erstes FabLab Deutschlands
Sie brauchen eine neue Ablage für Ihr Handy? Drucken Sie sich doch einfach eine aus! Was noch unglaublich klingt, soll mit Hilfe der Fabrication Laboratories, kurz Fab Labs, in Zukunft möglich sein. Am Montag, 7.12.2009, wird um 18.00 Uhr Deutschlands erstes Fab Lab an der RWTH Aachen eröffnet. Im Namen von Prof. Dr. Jan Borchers, Inhaber des RWTH-Lehrstuhls für Informatik 10 (Medieninformatik), dürfen wir Sie herzlich in die Ahornstraße 55, Erdgeschoss, Raum 2014, einladen. Fab Labs basieren auf einer Initiative des MIT Media Labs und existieren bereits in vielen Ländern. Sie bieten die Möglichkeit, eine Idee für ein neues Produkt oder eine technische Entwicklung direkt in einen Prototypen umzusetzen. Experten gehen davon aus, dass in wenigen Jahren in vielen Privathaushalten beispielsweise auch ein 3D-Drucker stehen wird, auf dem dreidimensionale Objekte direkt aus Kunststoff "gedruckt" werden können. Das Aachen Fab Lab bietet eine Vielzahl von Werkzeugen wie Lötstationen, Arduino-Microcontrollerboards, eine Platinenfräse, einen 3D-Drucker und einen Lasercutter.
More Information
We are a member of the
Verbund offener Werkstätten
.

German FabLabs
We were the first FabLab in Germany.
You can find a list of other FabLabs in Germany
here
Live Video Stream
no live stream at the moment...


If you don't have flash, go to our ustream page: http://www.ustream.tv/channel/fablab-aachen

Document your visit
Please fill out this form after you visited the fab lab:
FabLab Aachen OpenLabDay Log
---
Created by jon. Last Modification: Tuesday 26 of February, 2013 12:55:14 by bohne.
---
Sidebar