dorkbot-ac: dorkbot Aachen
people doing strange things with electricity in Aachen
Welcome to dorkbot Aachen!
Dorkbot is an international network of people doing interactive art and electronic hacks. Now Aachen has its own Dorkbot chapter, one of the first in Germany.
Dorkbot Aachen was initiated by Prof. Jan Borchers, his Media Computing Group at RWTH Aachen University, and
an Arduino forum initiative
. Our
inaugural dork
took place on June 6, 2009.
Where?
See our
directions
to the Media Computing Group at RWTH Aachen University to find us. We meet in room 2222 on the
second floor
. Building doors are locked at 7 pm. Go to the entrance on Halifaxstr.; there will be a sign on the door with a number to call, or try +49-241-80-21060 for the phone in our meeting room.
When?
We usually meet at
6:30 pm
on the
third Wednesday of each month
. We sometimes shift things around for special events. See the latest announcement below.
What?
To find out what dorkbot is, check the dorkbot home page!
To read about what we've been up to, check out these excellent trip reports of our past dorkbot sessions.
Other dorkbots in Germany:
Berlin
-
Oldenburg
-
Cologne
-
Munich
. For a full listing, check the international
dorkbot
home page!
For questions please contact
René
. Being a German group, we'll try to keep all information online in German and English.
---
Willkommen beim dorkbot Aachen!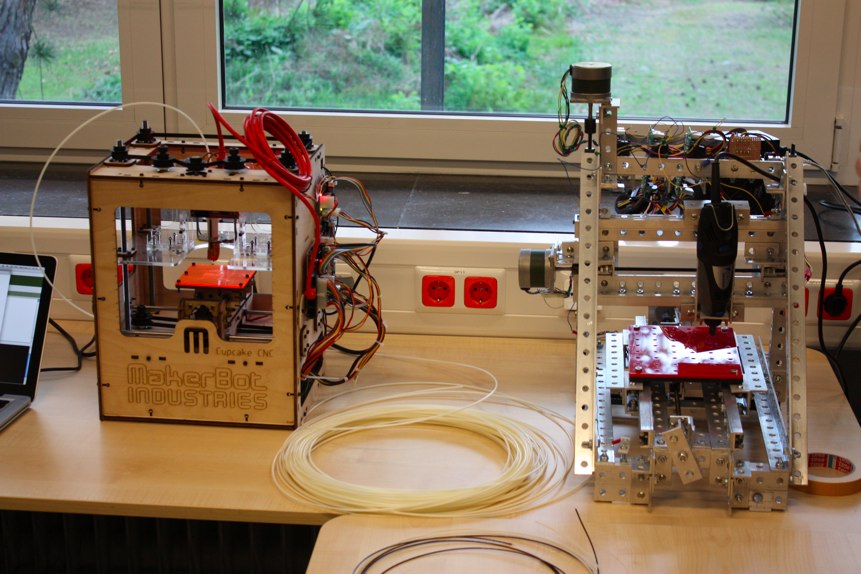 dorkbot ist ein internationales Netz von Gruppen, die Spaß an interaktiver Kunst und elektronischen Hacks haben. Als eine der ersten deutschen Gruppen gibt es dorkbot jetzt auch in Aachen.
Initiiert wurde die Gruppe im Juni 2009 vom Lehrstuhl Informatik 10 (Medieninformatik) der RWTH unter Leitung von Prof. Dr. Jan Borchers und Bestrebungen im
Arduino Forum
. Unser
erstes Treffen
fand am 6. Juni 2009 statt.
Falls ihr nicht wisst, was ein dorkbot ist, dann findet ihr hier weitere Infos:
dorkbot
.
Andere dorkbots in Deutschland:
Berlin
-
Oldenburg
-
Köln
-
München
. Eine komplette Liste findet sich auf der internationalen
dorkbot
Homepage!
Wir befassen uns in den Treffen unter anderem mit
Arduino
Microcontrollerboards.
Fragen können per Email an
René
gestellt werden. Da dies eine deutschsprachige Gruppe ist, werden wir uns bemühen, alle Informationen stets auf Deutsch und auf Englisch bereit zu stellen.
---
Berichte / Reports
Hier geht es zu den
Berichten
unserer Treffen.
Um auf dem Laufenden zu sein, tragt euch bitte in die low-traffic
Mailingliste
ein!
---
Nächste Treffen / Next Meetings
Das nächste Treffen findet statt:

Mittwoch, 20.08.2014 18:30 Uhr- Raum 2222, Ahornstr. 55, Aachen





Bringt eure Projekte mit und zeigt, woran ihr arbeitet oder an was ihr arbeiten wollt.

Mailingliste
Um auf dem Laufenden zu sein, tragt euch bitte in die low-traffic
Mailingliste
ein!
---
Projekte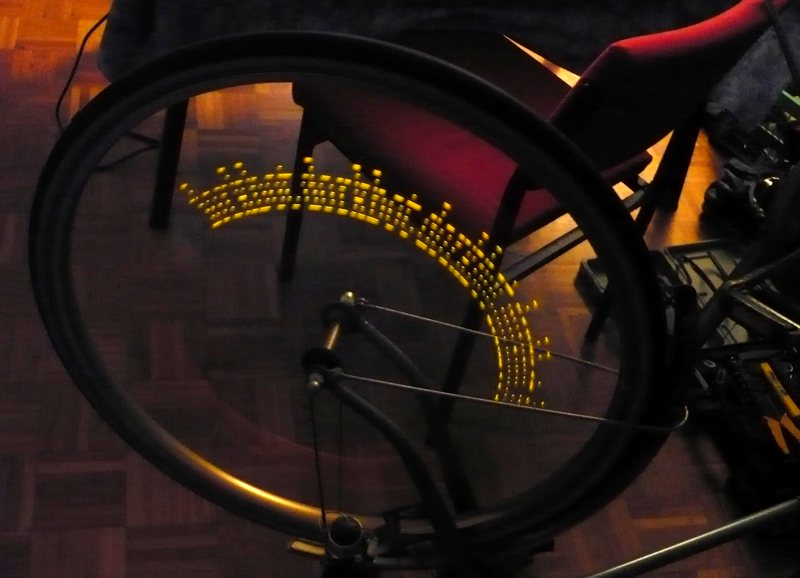 dorkpov ist eine POV (persistence of vision) Platine
Contraptor a DIY open source construction set for experimental personal fabrication, desktop manufacturing, prototyping and bootstrapping.
RepRap is a free desktop 3D printer capable of printing plastic objects.
Hier geht es zu den
Berichten
unserer Treffen.
---
dorkbot Aachen in der Presse
Gallery
Live Video Stream
There is no live stream available right now.


If you don't have flash, go to our ustream page: http://www.ustream.tv/channel/fablab-aachen

---
Created by borchers. Last Modification: Monday 04 of August, 2014 15:17:27 by bohne.
---
Sidebar