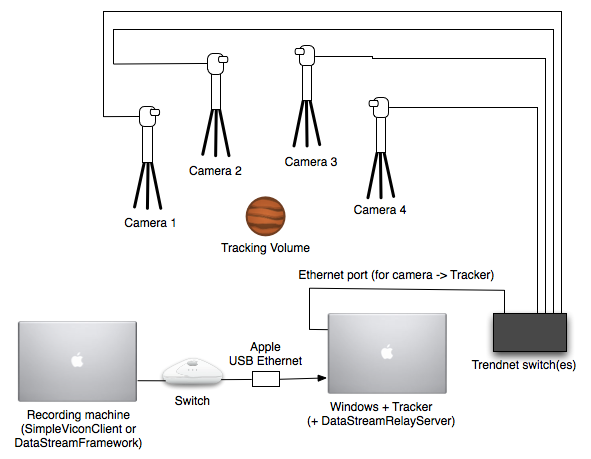 If you want to use the Vicon outside i10 or in a different room, you will have to make your own camera setup.
On the left, you see an overview of how the hardware should be setup.
Using one switch, up to seven cameras can be powered. To use all eight cameras, the second switch would be required.

To ensure stability, consider spending one full day to install proper aluminium profiles at the test site, and to calibrate cameras.