VibroVision
VibroVision is a vest that enables vision impaired users to experience their surroundings by vibratory actuation on the belly. A person can feel a depth image of what is in front of them. A Asus Xtion depth camera mounted on the chest captures the area in front of a person. This is translated into PWM values to control an array of vibration motors. Each vibration motor represents a pixel of the downscaled image, and the intensity of the vibration displays how far away on object at this position is.
This project was formerly called
OpenVNAVI
and was developed by
David
.
In a first step, we made the vest more reliable for demonstrations and started to develop a toolkit to allow maker to easily rebuild the vest. The first ideas and results can be found at
here on our website
and in this
instructable
.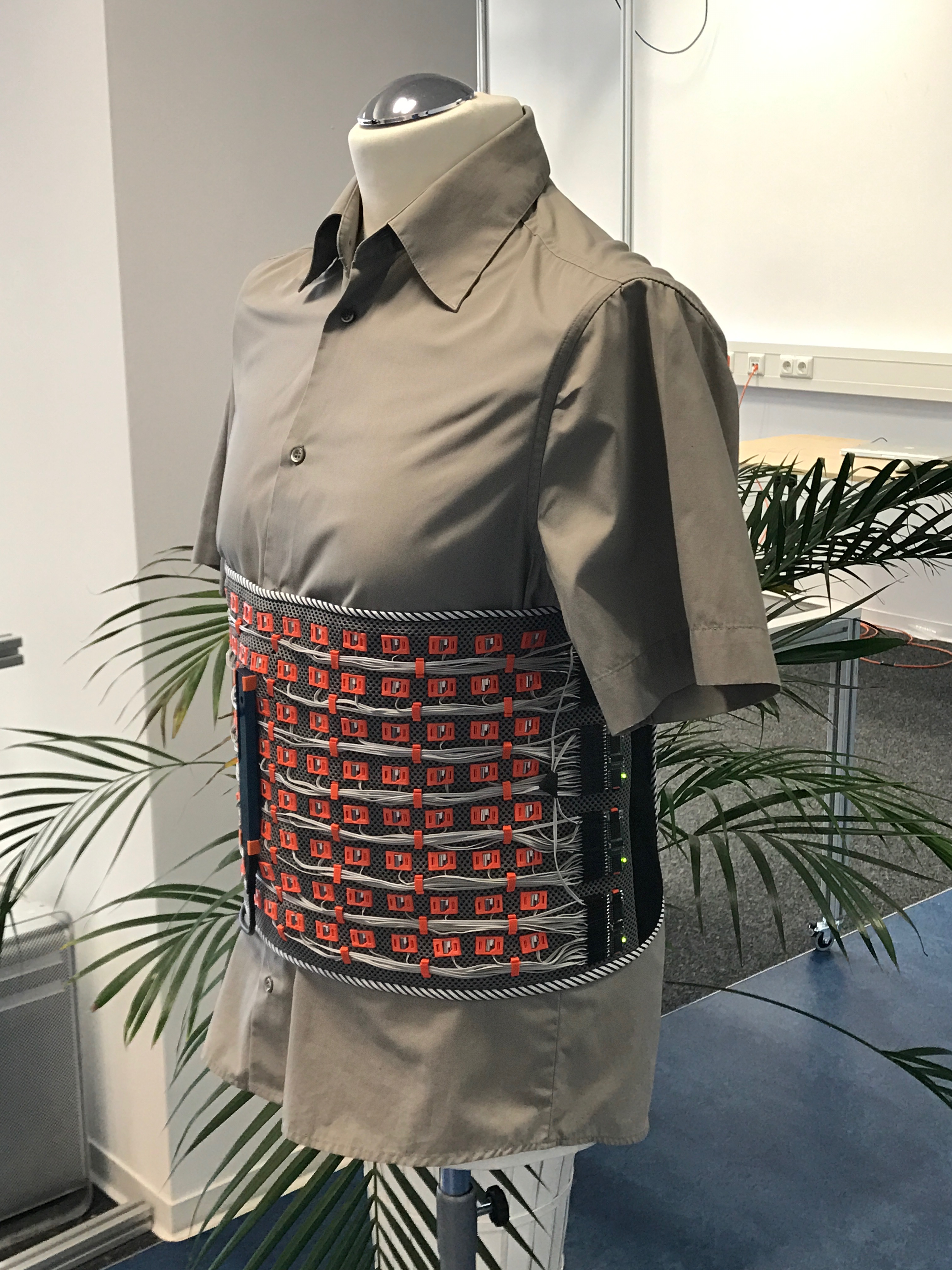 A first glance on the description of the next generation can be found
here on our website
Presentations
Funding
This project is sponsored by the German Federal Ministry of Education and Research (BMBF) as part of their Open Photonics call (Personal Photonics, 13N14065).
Contact
Jan Thar
---
Created by wacker. Last Modification: Sunday 23 of April, 2017 18:53:14 by thar.
---
Sidebar